There is no specific age for success, nor a certain time. It hits you, when it hits you; and the same principle applies to all ventures, you want to turn out victorious in. Whether it is love or business, age is but a number. Don't believe us? Read on further and you'll see the truth in our theory.
The business world is witnessing younger and younger entrepreneurs, setting up operations with a bang! When once, Bill Gates, Mark Zuckerberg and Huda Kattan, were amongst the youngest entrepreneurs, today's bosses are even younger. Teens and preteens are launching new startups, and mind you, they aren't kidding around! (pun intended)
For those of you who are waiting for the movie 'The Boss Baby' to release, on March 30th, we have something interesting for you. Why don't you have a look at some real-life kidpreneurs, who are making it big, just by doing what they love! Maybe hearing their entrepreneurial success stories will inspire you to follow your dreams.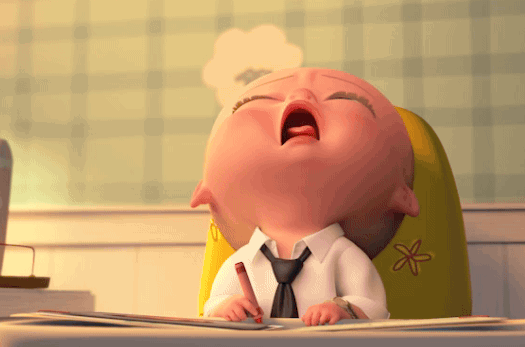 Image: Via imgur.com
1. Amber Kelley
Age: 14 years
Occupation: Celebrity Chef and Entrepreneur
Company: Cook With Amber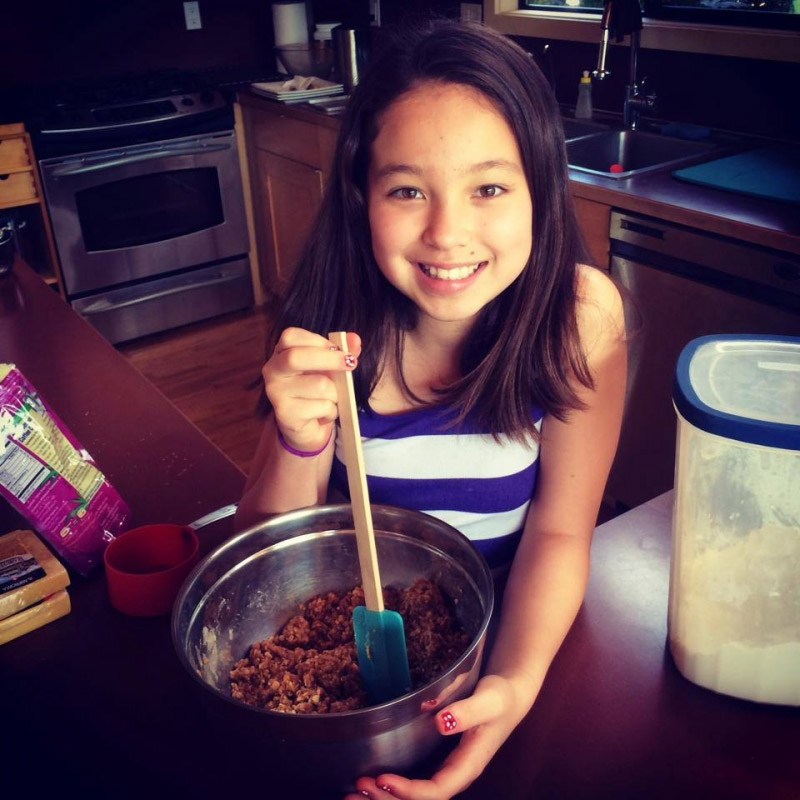 9 year old Amber started her culinary journey in 2012 with her own YouTube channel, 'Cook With Amber'. The fame she got from creating deliciously healthy recipes on her channel, was amplified with her 2016 victory; in the televised cooking competition, Food Network Star Kids.
Not only was Amber's culinary expertise recognized by former First Lady Michelle Obama, but she was also featured as a 'Kid Coach' at Mashable's 2016 Kid Talks. Furthermore, she was dubbed a 'Culinary Wizard' at the 2015 Academy Awards' Live From the Red Carpet on E!, and a 'Kid Coach' at Mashable's 2016 Kid Talks.
2. Moziah Bridges
Age: 15 years
Occupation: Fashion Designer and Entrepreneur
Company: Mo's Bows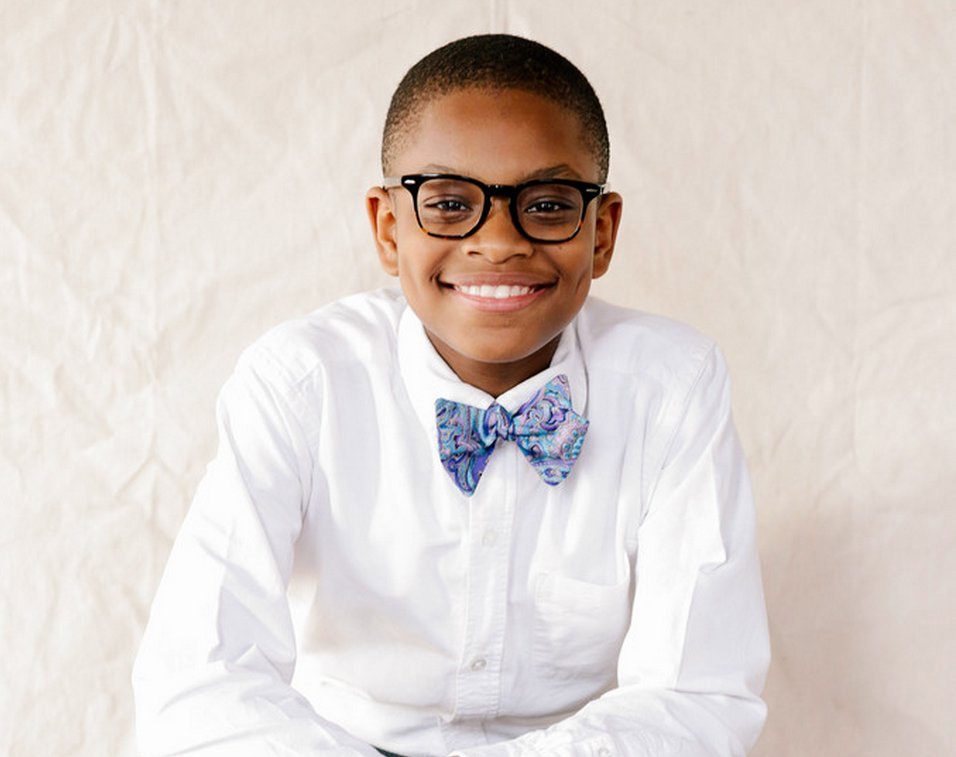 Moziah's entrepreneurial story began when he was just 9 years old. Displeased with the bow ties available in stores, this fashionista decided to stich his own, with his grandmother's assistance. This very soon led Mo to the idea of selling his vibrant creations on Etsy. From where the brand grew, till it was available in many stores, across the country.
The success of this family-run business, based in Memphis, reached the White House. Former President Barack Obama, invited Mo, to the inaugural White House Demo Day, where Mo gifted the President, his special 'Obama blue' bow tie.
3. Jaden Wheeler & Amaya Selmon
Age(s): 15 and 16 years
Occupation: Food trucker, Snow cone maker and Entrepreneur
Company: Kool Kidz Sno Konez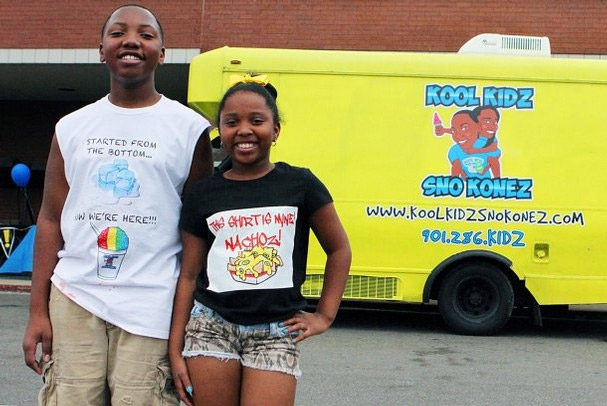 This business-minded brother sister duo, started their operations in 2011 out of their home in Memphis, with just a blender and an extension cord. Their idea of selling snow cones soon thrived, which lead their mother to acquire a food truck for them. The food truck gave them better reach and a larger customer base, increasing their profits greatly.
Now in their mid-teens, these siblings have been featured in a Huffington Post article. And were also nominated for the Best Youth-Owned Business, of the Best in Black Awards.
4. Mikaila Ulmer
Age: 12 years
Occupation: Mixologist and Entrepreneur
Company: Me & the Bees Lemonade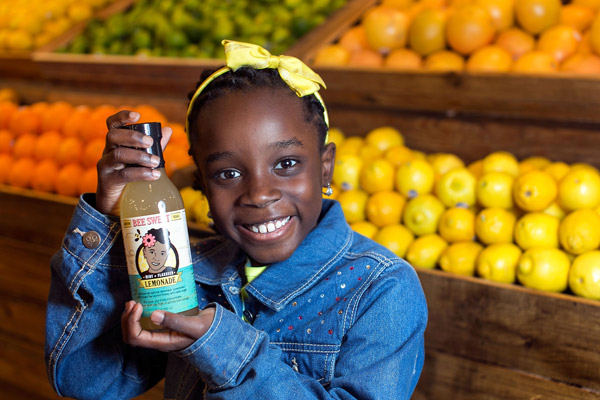 Mikaila came up with her multimillion dollar idea after being stung by bees, twice as child. Her initial fear of these creatures, turned into curiosity, which led to research on their endangerment.
This little girl then used her great-grandmother's lemonade recipe, which was sent to her by her own grandmother. The recipe of her signature lemonade drink, is a mix of flaxseeds, mint, honey and lemonade.
From however much she earns from her lemonade, Mikaila donates a portion of it, to local bee rescue foundations and reserves. Her generosity, and the fame of her brand, has led to unbridled success. Allowing her to shelf her lemonade, in more than 50 stores in her hometown of Texas, and in Whole Foods.
5. Alina Morse
Age: 11 years
Occupation: Confectioner and Entrepreneur
Company: Zollipops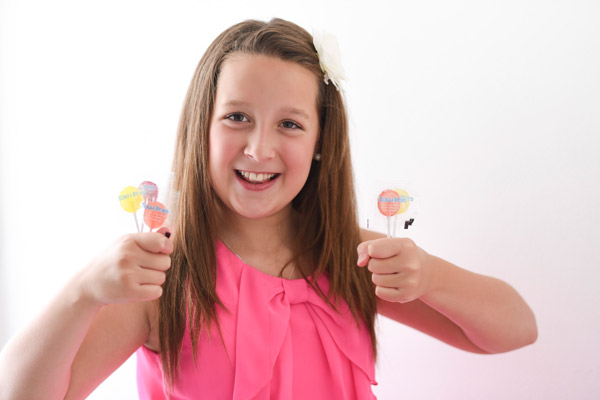 Zollipops story began when Alina was offered a sucker by a bank teller, during a visit to the bank, with her dad. Her dad informed her that sugar were bad for her teeth, a statement all of us have heard in our childhood. But unlike any other child, Alina persisted and insisted her father to help her create a lollipop that she can enjoy, without rotting her teeth.
After some resistance, her father finally gave in, telling her to do research on her idea first. Alina scoured the web to look up healthy ingredients, and talked to several dentists, before creating her first batch of lollipops.
The first few batches all had their flaws, but changing the recipe and the measure of ingredients several times, finally got her a good batch. Alina then distributed these testers to her friends and other kids, as they were the consumers. Her candies were well received, but this was just the start…
To start her business, Alina had taken out $7,500 from her savings, gifted to her by her grandparents. But this money proved to be a solid investment, as well as the one-third of her time, which she can spare for her business. But time is not all Alina that spares; 10% of all profits earned from this lucrative business, Alina devotes, to bring oral and dental health education to local schools.
On a side note, Zollipops got their name from Alina's younger sister, who was five at the time. Upon tasting her sister's creation, Alina's sister had called these adult-approved sugary treats Zollipops, which was an apt name for them.
6. Isabella Rose Taylor
Age: 15 years
Occupation: Poet, Artist, Fashion Designer and Entrepreneur
Company: Isabella Rose Taylor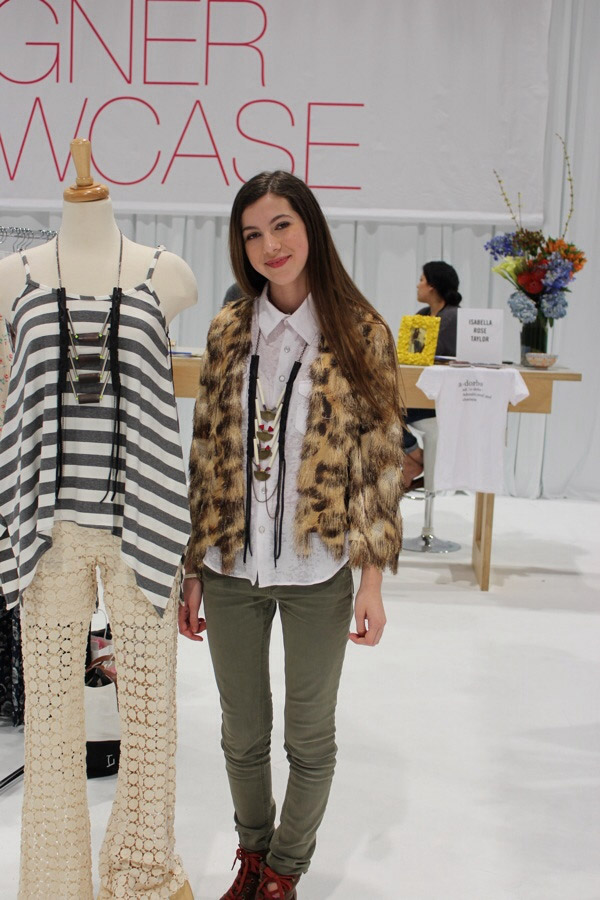 A child genius, Isabella began painting at the age of 3, designing at 8 and at 9 years of age she got the idea to combine art with design. Her clothing line was a result of, not getting the type of clothes she wanted to wear, leading her to take action. Resulting in her clothing line, which in 2014 was showcased at the New York Fashion Week.
Isabella is multitalented, she has received lots of international awards for her poetry and art. Thus it should come as no surprise that her work is exhibited by Dallas-based gallerist, Kristy Stubbs.
She is also a Mensa member, a Davidson Youth Scholar for the Profoundly gifted and a youth motivational speaker. However this is not all, Isabella is a decent actress, does Pilates and makes delicious vegan desserts.
Her exceptional talents have gathered enough fame to get her featured in numerous stellar magazines and TV; including Forbes, Elle, Ten Vogue, Entrepreneur, Seventeen, FOX, CBS, MSNBC, and Steve Harvey's and Katie Couric's shows. She has also spoken at Ted Talks.
7. Jeremiah Jones
Age: 17 years
Occupation: Social Worker, Motivational Speaker, Music Artist and Entrepreneur
Company: JYOUNGIN & CO.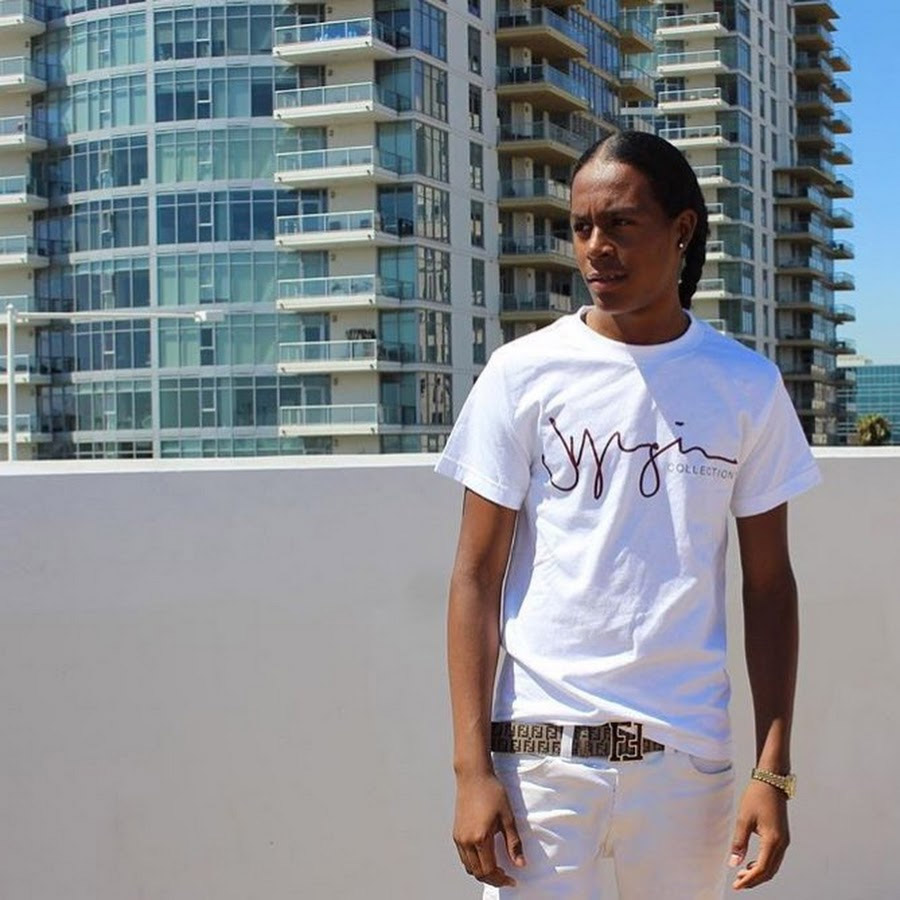 Jeremiah's thirst for giving back to the community arose when he was just 8 years old. Since then, he has worked hard to create leadership, athletic and scholarly programs to empower the youth. He has conducted various workshops, seminars, drives and engagement events; to counter peer pressure, improve education and schooling environments, enable character building and personal development, and increase reach.
His social service initiatives, entrepreneurial pursuit and music talent has got him the spotlight. Not only has he been a speaker at Ted Talks, but he was also featured by numerous news channels, blogs and news sites including Yahoo.
8. Rachel Zietz
Age: 16 years
Occupation: Lacrosse Player and Entrepreneur
Company: Gladiator Lacrosse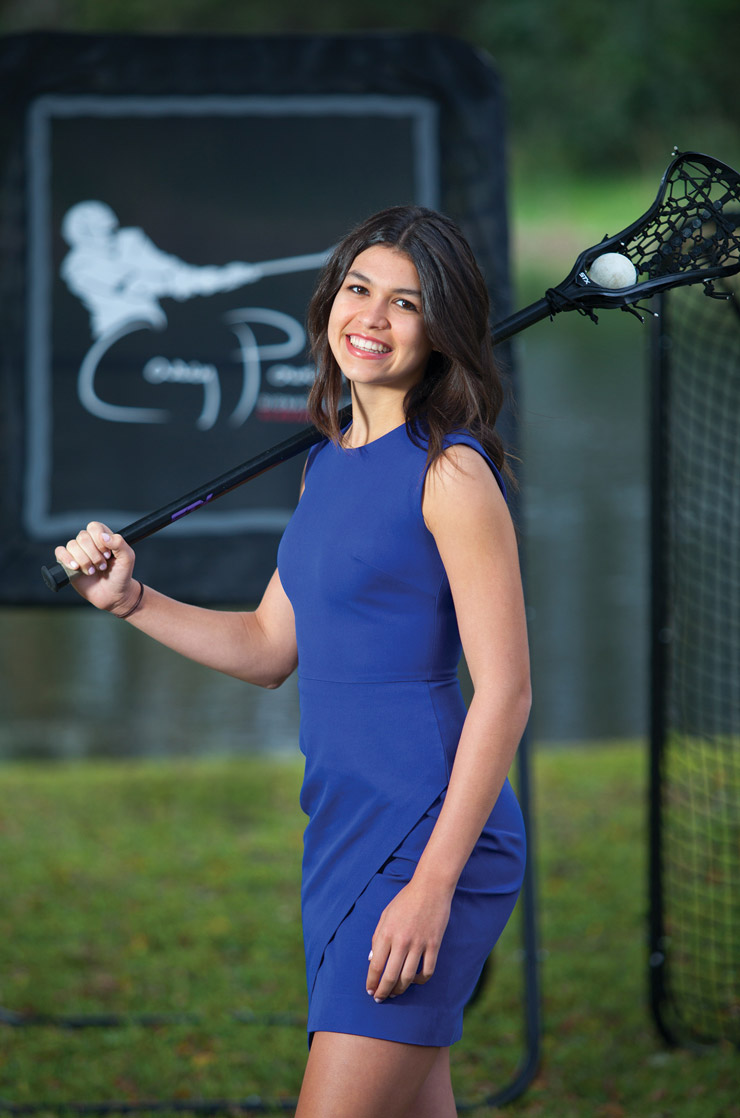 A 13 year old Rachel, founded the premium yet affordable, sports training equipment brand, Gladiator Lacrosse, back in 2012. Being a professional Lacrosse player and athlete herself, Rachel experienced the state of training equipment available on the market, first hand. Either the equipment was too expensive or the quality was too poor.
Weary of the equipment, Rachel wanted to do something for herself and her fellow aspiring athletes. However, it was only after participating in the Young Entrepreneurs Academy Program, that she came up with the idea, to start her own sports line. She got in touch with sports equipment manufacturers in China and local retailers, and the rest is history.
9. Mercer Henderson
Age: 14 years
Occupation: Techpreneur
Company: Girls4Tech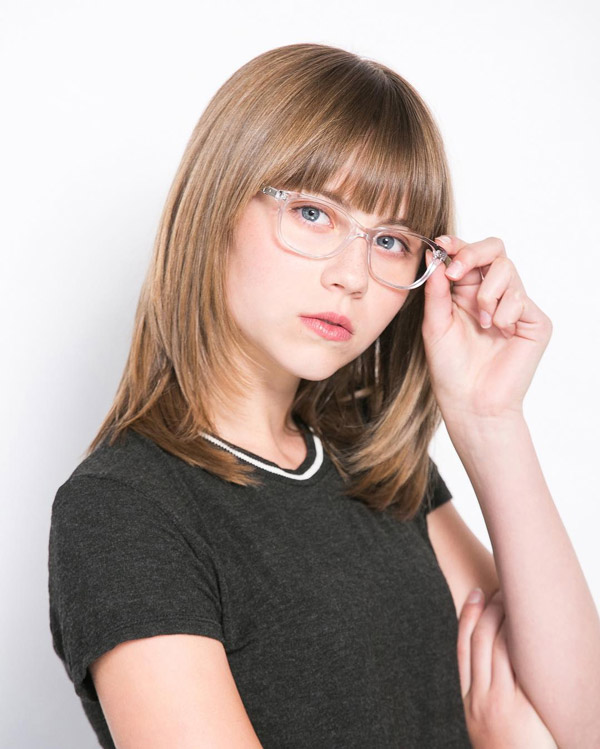 Mercer Henderson started her company, Girls4Tech, when she was only 13 years of age. Her firm till date has launched two interactive apps and several initiatives to empower girls.
Her first app was Audiots, which enables users to add sounds to their emojis. And her second app FriendIts which allows friends to lend and swap clothes and accessories to help them create the perfect outfits. The money she earns from these apps mostly goes for social and charitable work like breast cancer awareness, and helping out the sick and needy.
10. Taylor Rosenthal
Age: 15 years
Occupation: Innovator and Entrepreneur
Company: RecMed First Aid Kits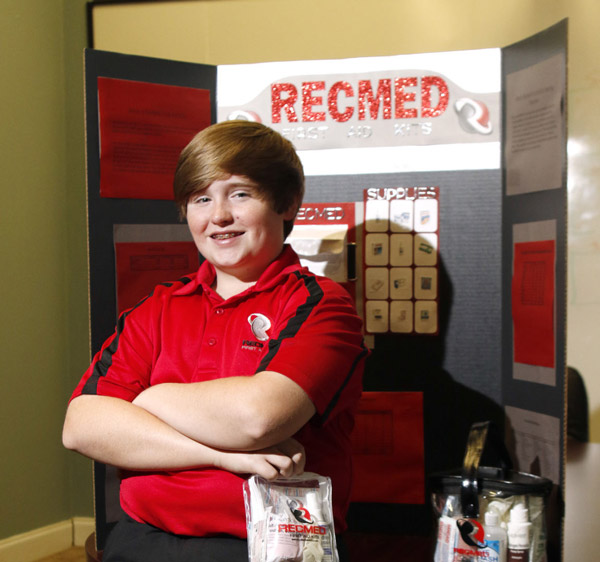 RecMed was the brainchild of a 14 year old boy, who came up with the idea during a baseball game. Now 15, Taylor has received several awards for his unique idea, and aspires to sell his firm for nothing less than $50 million.
The idea of having a vending machine that sells first aid supplies, in places where people have the chances of getting hurt most; like water parks and sports events, is pure genius. After all, not everyone carries around a first aid kit in their bags.
His invention has lots of orders, including the 100 RecMeds, ordered by Six Flags Amusement Parks. Moreover, the best part is still to be revealed! Not only will this young magnate make money on selling the vending machines, but also on restocking and selling the RecMed Kits.
11. Kia'i Tallett
Age: 13 years
Occupation: Accessory Designer, Knitter and Entrepreneur
Company: Pixsea Handmade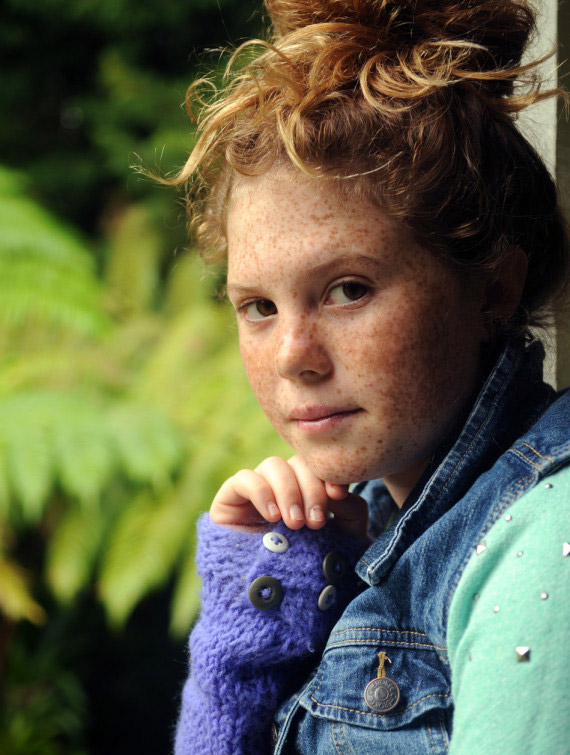 Kia started knitting hats when she was only 5 years old, and kept knitting. With all the extra hats lying around, her mother had no other option but to introduce the little girl to Etsy. But running a store on Etsy and meeting her orders didn't faze the young girl, nor did it scare her.
In 2014, this expert knitter, from a remote farm in Hawaii, launched Pixsea Handmade. Her brand currently features other handmade accessories too, apart from her signature hats, like felt flowers, resin rings and knitted cuffs.
12. Jack Bonneau
Age: 11 years
Occupation: Franchisor and Entrepreneur
Company: Jack's Stands and Marketplaces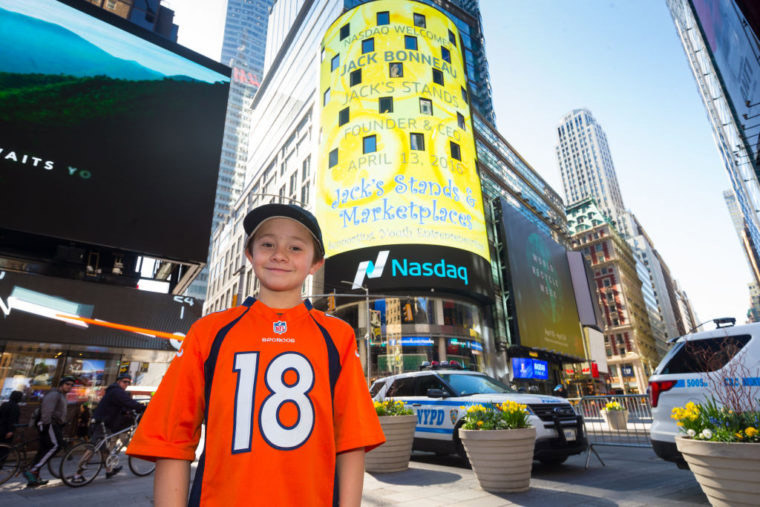 This 11 year old drinks' stand and marketplaces magnate, started his business, from a small lemonade stand in Colorado. From there he paved his path to where he is now – a franchisor playing it big and aiming for the national front.
After establishing a name for himself, Jack is partnering up with other kids and preteens to move forward. Jack functions somewhat like a franchisor and provides kids an opportunity to operate his stands and even sell their own products there. A brilliant idea for such a young kid, makes us think about what we were doing, at the age of 11.
13. Isabelle May
Age: 12 years
Occupation: Innovator and Entrepreneur
Company: Charming Wine Charms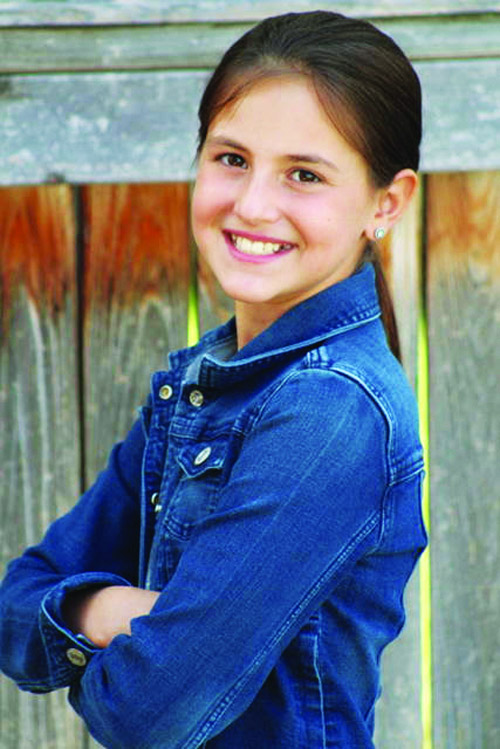 At the tender age of 12, Isabelle from Lowry has already started two entrepreneurial ventures. Her first business was of Funky Flip Flops which eventually shut down due to insufficient sales, after all she was trying to sell flip flops in the winter. Her second business venture, Charming Wine Charms, is what got her the success she wanted.
Isabelle has been operating her Charming Wine Charms for a few years now. Her business aims at making it easier for hosts and guests at a dinner party, to determine and keep tract of their drinks, throughout the evening. She sells her charms in sets of four, six and eight, with the option buying premade charms or getting them customized.
Isabelle applied to the Young Entrepreneurs Business competition four times in a row, until her victory in 2015. Much like in the poem of 'King Bruce and the Spider'.
14. Zuriel Oduwole
Age: 14 years
Occupation: Filmmaker, Advocate and Entrepreneur
Company: Dream Up, Speak up, Stand Up Foundation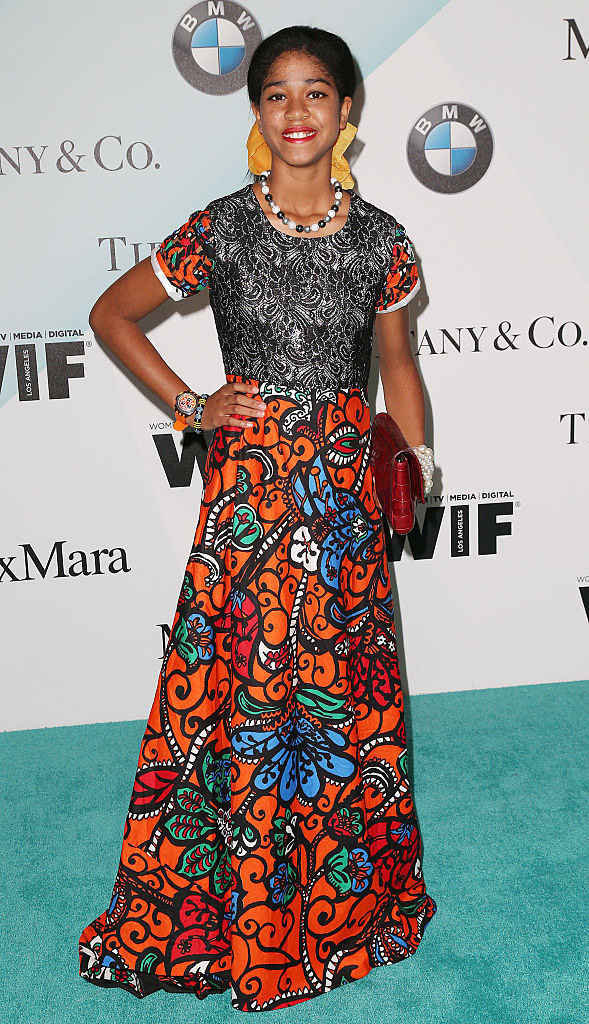 Unlike most 14 year olds, Zuriel doesn't spend her days discussing celebrity crushes and checking updates on social media. This might be a generalization on our part, but Zuriel is most certainly a unique girl.
Born to a Mauritian mother and a Nigerian father, Zuriel is titled 'the world's youngest filmmaker'. She makes documentaries on hard-hitting subjects, focusing most on the problems in Africa. Some of her works include 'Educating and Healing Africa Out of Poverty', 'A Promising Africa' and 'Technology in Educational Development'.
Zuriel has to travel a lot for her work and interview many influential people; including international business moguls like Aliko Dangote, and various heads of state and Presidents, including those of Kenya, Tanzania, Nigeria, Cape Verde, South Sudan and Liberia.
For her current project 'Dream Up, Speak Up, Stand Up', Zuriel has talked to over 21,000 children in nine countries. Also, last year she started basic filmmaking classes for children in Kenya, Nigeria and Namibia.
Some of her achievements include:
In 2013
At the age of 10, became the youngest person in the world to be featured in Forbes Magazine .
New Africa Magazine, listed the 11-year-old as one of Africa's 100 Most Influential People.
In 2014
Featured as the World's Most Powerful 11-year-old, by Business Insider New York, in April.
Was featured on CNN, and appeared on BBC, CNBC, Bloomberg TV, CCTV in China and TRT World.
Interviewed 24 Presidents & Prime Ministers to discuss global issues.
At the age of 12, became the youngest person in the world, to showcase a self-produced film in a commercial cinema.
In 2015
ELLE Canada named her in their annual '33 Women Who Changed The World' feature.
Travelled to 11 countries to Discuss 'Education and its Empowerment' with 24,400 children
In 2016
Featured amongst the 100 Most Influential Women (which included 2 female Presidents), in Forbes Africa.
Addressed the UN in September, about Climate Change and effects on Education.
Honored for her work on Girls Education Globally, by the US Secretary of State, John Kerry.
15. Chris J. Suggs
Age: 16 years
Occupation: Social Activist, Consultant and Entrepreneur
Company: Kinston Teens, Inc.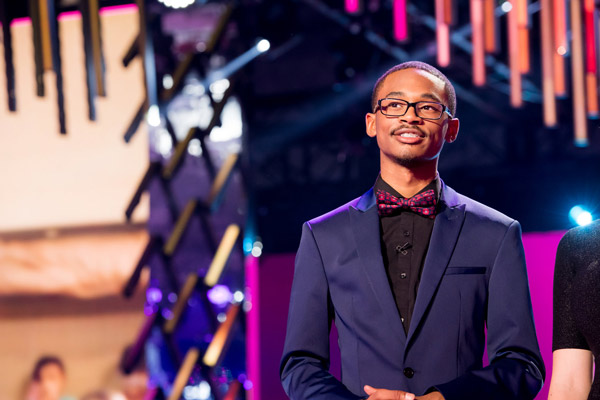 Christopher J. Suggs or Chris for short has one mission, to make a difference to his community. Born in Kinston, North Carolina, Chris became involved in community projects and volunteering, at a very young age. Since he was a kid, Chris used to attend community meetings, speak for different causes, volunteer with green intiatives and participate in clean-up drives.
Now the CEO of his own nonprofit organization, Kinston Teens, Inc., Chris has organized and executed various community projects, youth leadership seminars and mentoring programs for local school kids.
To top it up, Chris is also the Development Director and Co-founder of the Black Youth Network. Operating on a national level, this network seeks to empower, connect and support young African Americans influencers and leaders, all working towards positive change.
Chris has been featured on various national and international platforms. He was dubbed a 2016 Nickelodeon HALO Awards Honoree, and received the Young Professionals of Lenoir County's inaugural Emerging Leader Award.
He is currently serving on Facebook's inspirED Youth Advisory Board, First Lady Michelle Obama's Better Make Room Student Advisory Board, NC Center for Safer Schools Student Advisory Council, Crisis Text Line's Youth Advisory Council and as Global Teen Leader for Three Dot Dash Initiative.
Had fun reading this article? We hope these kids inspired you to go after your entrepreneurial dreams. However, these 15 kidpreneurs are just the ones on our list. There are some other exceptional kids, also out there, who are making a change to the world. Some of the names on the top of our head include Warren Cassell Jr., Sebastian and Brandon Martinez, Asia Newson, Essynce Moore, Madison Star and Mallory Iyana. Check them out too!