INFOGRAPHIC – Millennials vs Baby Boomers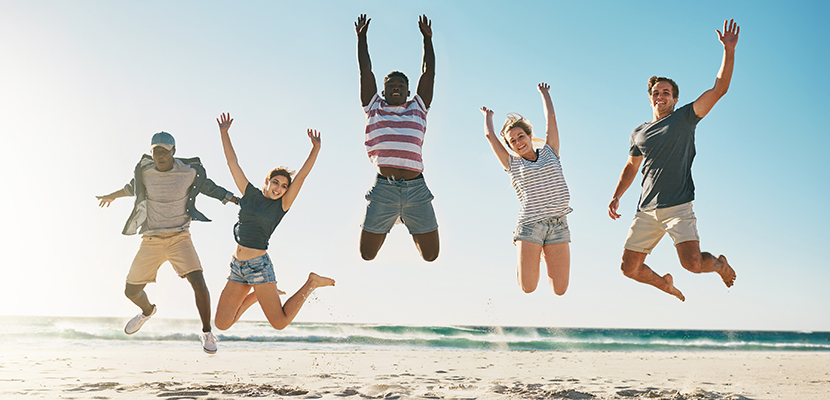 Photo Credit: iStock.com/Artist's PeopleImages
Millennials, also known as Generation Y, is the next generation after Baby Boomers. No specific dates are defined as to when this generation starts or ends but generation with birth years ranging between early 1980s until early 2000s are recognized as Millennials.
Millennials are often misunderstood, like every new generation. They are known as serial over-sharers who are in continuous need of acknowledgement and feedback. This is, of course, true to a great extent but we also know that this generation is an optimistic bunch who wants to achieve something worthwhile in the tough job market and experience progressive growth in an unstable economic atmosphere.
These youngsters are used to living a fast-paced, technology driven and autonomous lifestyle. Keeping the corporate lifestyle under consideration, millennials lead a completely different way of life as compared to the baby boomers whom businesses are already familiar with. In this accelerated digital life, it is really difficult to motivate millennials and it definitely seems like a tough challenge, yet nothing is impossible. Working under the same roof with young people helps you understand them and the way they lead their lives, along with the trends they follow, and views they hold about different things in life.
Gen Y has a huge influence on the older generations and is becoming the trendsetter through different industries, from food to fashion. Companies are struggling to cope up with this lot as traditional business methods seem insufficient to grab their attention. Moreover, companies believe that this generation is full of myths with unpredictable behaviors, which includes that they are not brand loyal.
The following infographic sheds light on some interesting statistics about the coveted generation; a.k.a. your employees.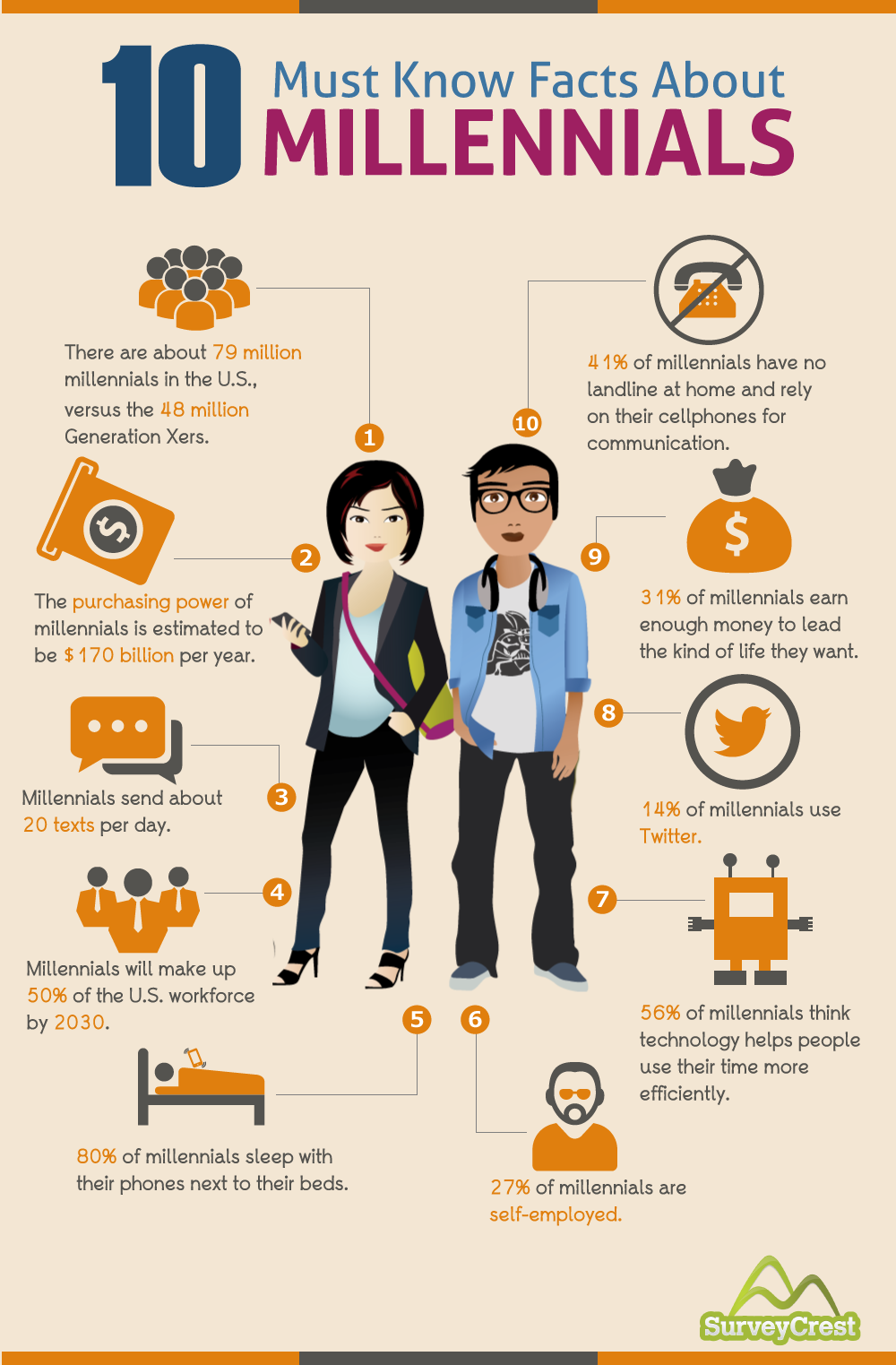 Embed this Infographic on your site using the html below:
<br /><a href="https://www.surveycrest.com/blog/infographic-millenials-vs-baby-boomers/"><br /><img src="https://www.surveycrest.com/blog/wp-content/uploads/2015/01/Millennials.png" title="[Infographic] MILLENNIALS-Overtaking Generation X" alt="[Infographic] MILLENNIALS-Overtaking Generation X" border="0" /><br /></a></p>
<p>by <a href="https://www.surveycrest.com/">Surveycrest.com</a><br />