Who doesn't love searching up his favorite celebrities and idols online on various devices? We use tablets, mobile phones, laptops, desktops, and more, just to get the latest, juiciest, scoop of information on our best-loved superstars. It seems to be the most harmless action when it comes to self-gratification; an innocent way of entertaining oneself or refreshing a tired mind. Considering the latest research on our digital lives in the future, who knows what we might be using in the next few years to search for our beloved celebrities.
Never did we think that searching for our favorite celebrities online could be dangerous for our personal safety.
Paula Greve, the director of web security research at McAfee, said, "Most consumers are completely unaware of the security risks that exist when searching for celebrity and entertainment news, images and videos online, sacrificing safety for immediacy."
McAfee has been involved for eight years in exploring the popular culture for its riskiest personalities on the web. This year's annual study of the Most Dangerous Celebrities showcases an interesting combination of musicians and comedians. At the top of the list is Jimmy Kimmel, comedian and late night host of "Jimmy Kimmel Live," after replacing last year's winner Lily Collins.
The study makes use of the McAfee SiteAdvisor site ratings which points out the sites that are risky to search using celebrity names online and measures the percentage of risk.
2014 Most Dangerous Celebrities:
"Talented on screen. Deadly online." – That is the criteria that this high-quality protection program searches for. The famous personalities that qualify for this "honor" in 2014 include: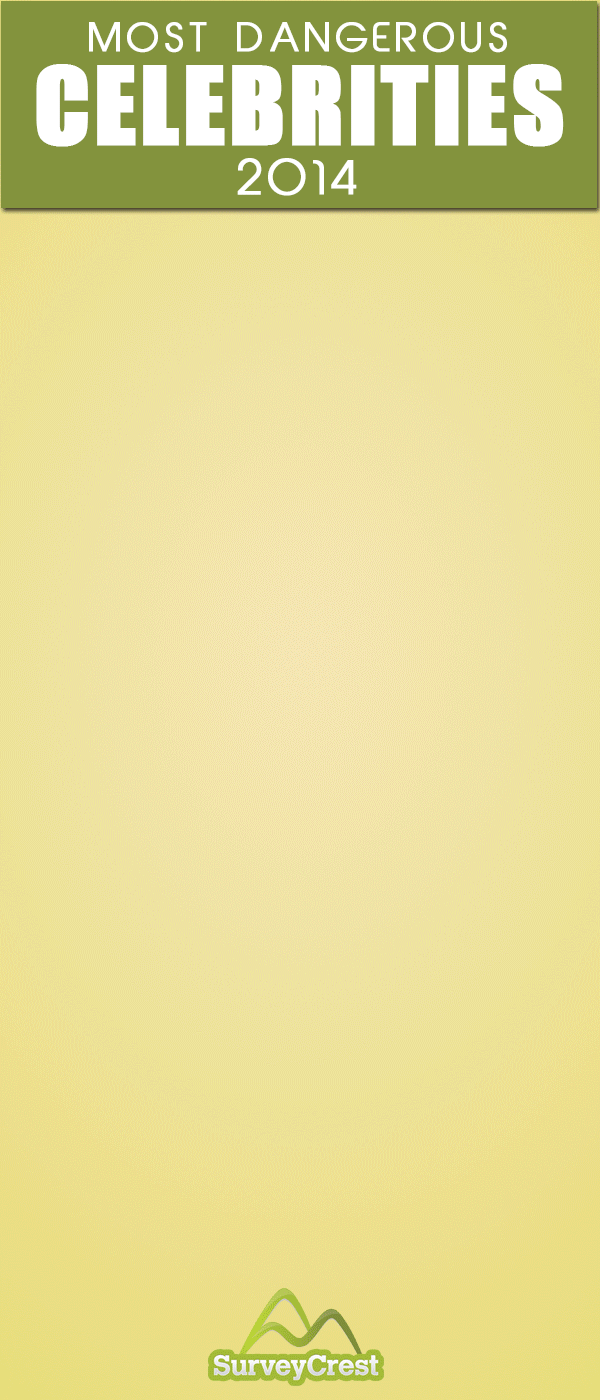 2013 Most Dangerous Celebrities:
Last year, Lily Collins won the title for the most dangerous cyber celebrity of the year. There was about a 14.5% chance of getting stuck on a malicious website using the name of Ms. Collins. Those harmful sites include spams, adware, viruses, spyware, and more.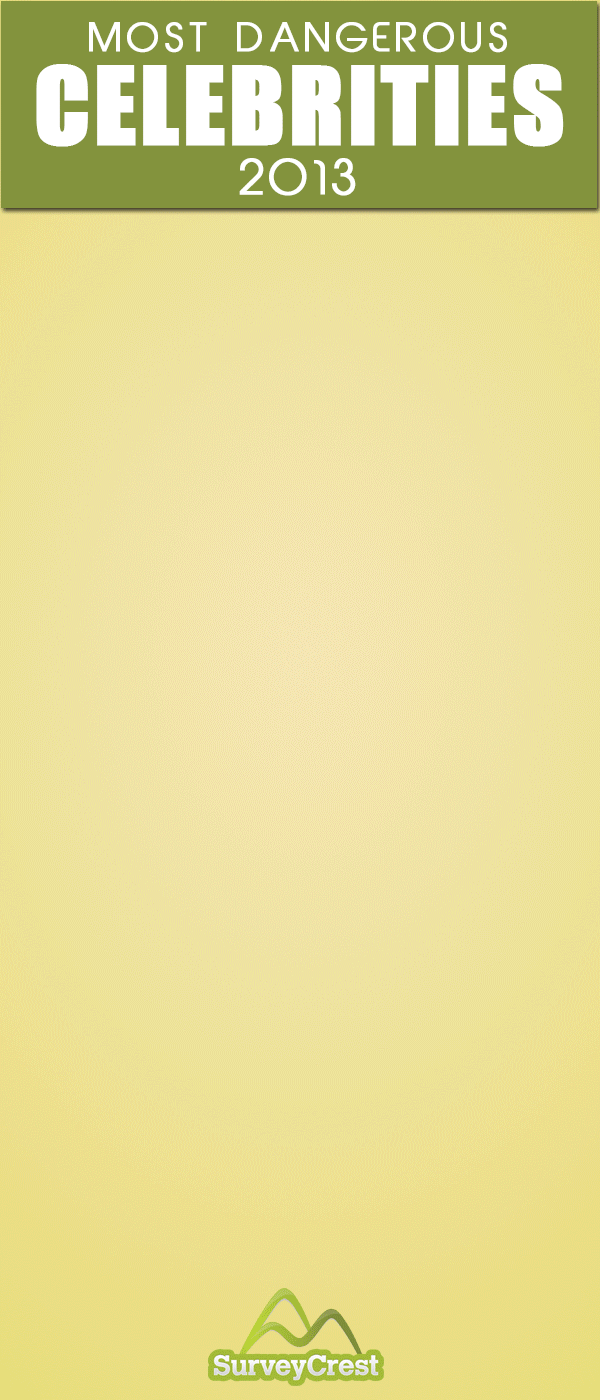 2012 Most Dangerous Celebrities:
The sixth annual study by McAfee consisted of an eclectic mix of politicians, athletes, actors, comedians, and musicians. The research found that female celebrities were more dangerous than men with Jimmy Kimmel being the only male in the top 20 that year.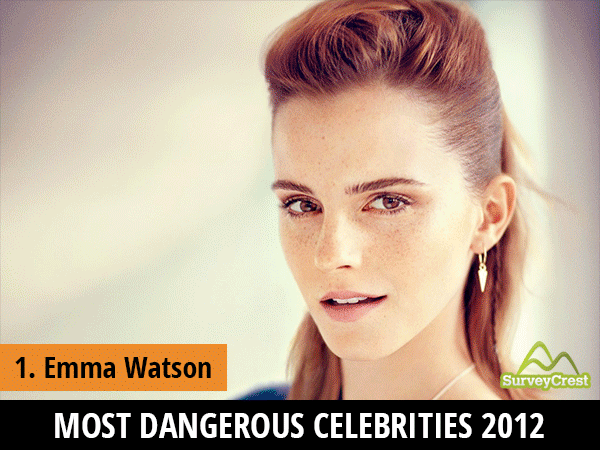 2011 Most Dangerous Celebrities:
In 2011, McAfee's study found that movie stars and models top the "Most Dangerous" list that year, and Heidi Klum beat Cameron Diaz as the ultimate winner. Here are the top ten most glamorous celebrity names being used by malicious websites: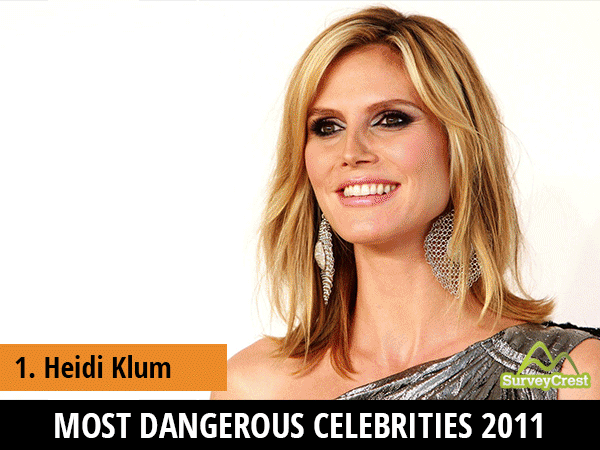 2010 Most Dangerous Celebrities:
The fourth annual study declared Cameron Diaz as the most dangerous celebrity to search for online. Internet users searching "Cameron Diaz" or "Cameron Diaz and screensavers," "Cameron Diaz and wallpaper," "Cameron Diaz and photos" and "Cameron Diaz and videos" were at a huge risk of landing on a malicious website. Here is the complete list of unsafe celebrity names: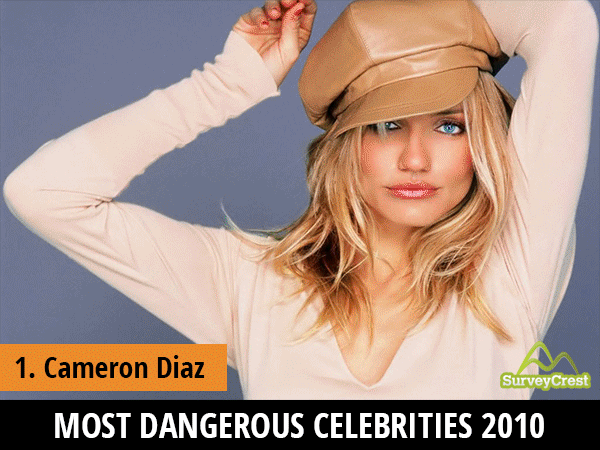 Conclusion:
Since 2007, internet security firm McAfee's been releasing critical search data in public interest. Every year, they announce a list of Most Dangerous Celebrities to search for on the web. In addition to the celebrity lists, it also reports on the trends and patterns within the danger zone and provides comparisons with statistics from the previous years. Generally speaking, it is always advisable to stick to the official news sites and avoid the "Free Download" offers as much as possible to steer clear of the malware attacks.