10 Rising Small Business Trends In 2016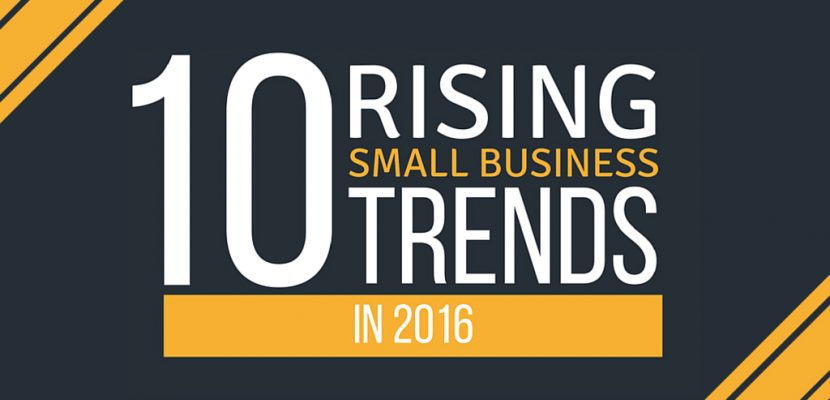 By February 2016, 99.7% of all U.S. employers were small business owners. While this percentage indicates that this segment is thriving, it also means that competition is at an all-time high. If you're a small business owner, you need to make sure that you stand out from the crowd to ensure the profitability of your venture and its survival.
That's where the latest trends come in the picture.
The following presentation highlights ten trends that have become quite popular over the past few months and have the potential to continue going strong until the year's end if not well into 2017.
From millennials' eagerness to share their habits and decision-making processes to the growing importance of online research on products and services, all the top trends you need to embrace right away are listed here. Rest assured that you'll see better results within a short time once you begin strategizing and establishing small business goals for 2016 with these in mind. 
Don't forget to share your insights in the comments below to help other small business owners make it big despite the tough competition.