4 Survey Tool Features To Guarantee A Startup's Success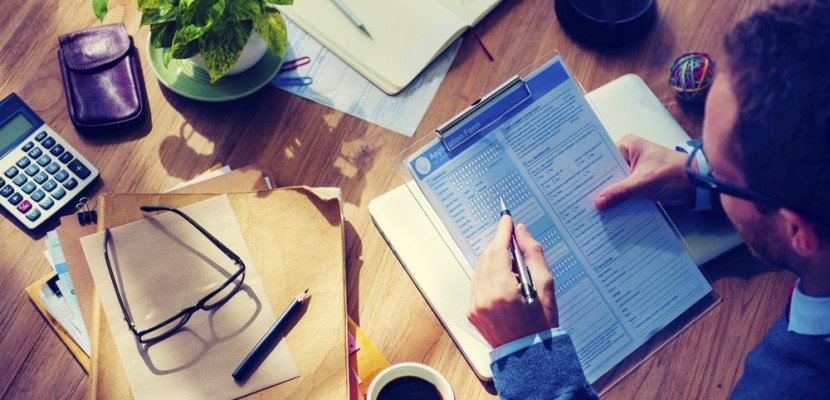 Photo Credit: iStock.com/Artist's Rawpixel
Survey tools are essential for businesses. With the help of survey tools you can gauge the response from target market and diversified set of audience. Whether it's related to a product service or product launch, survey tools can help businesses and startup gather relevant information about the target audience. There are many tools available for conducting surveys and the reason behind using them is pretty simple and that is to get accurate information related to the market, customers and needs of the target market. In order to understand the importance of survey tools read startup or entrepreneurial success stories.
There's a greater impact of survey tools on businesses. Businesses, especially startups, can get the maximum benefits out of survey tools. Every startup must conduct surveys and closely study the responses. This is great way to improve services and business standards. With the help of survey tools you can receive instant and direct feedback from respondents. Conducting market research through survey tools is highly easy and convenient. Survey forms are essential for customer feedback. There are plenty other reasons to use survey tools which impact on business plans, execution and money making (i.e. revenue generation.
Following are 4 components which every survey tool should have as they are essential for startups; use them and add spice to your survey forms.
1. The Beauty Of Unlimited Surveys
Survey tools which provide the option of creating unlimited survey forms are simply amazing. For startups it is of crucial importance to generate as many responses from target audience as possible. After all, a good by focusing on the responses received any startup business can reach to the epitome of success. There are many benefits of numerous surveys, one of which is gathering of diversified and mixed data. Make sure you try to incur variations in the survey forms to receive a good set of responses from focused target audience.
2. Numerous Polls For Your Startup Data Compilation
Polls are getting very famous these days. Whether it is social media or traditional business practices, polls help to gather the understanding related to the product, service or any other field that is under observation of study. There are some genuine and authentic survey sites like Survey Crest, which help businesses, students and individuals from different walks of life to generate and start polls. These are totally free to be created, all that is required is a simple signup. The polls are usually created to receive instant and accurate response from the target audience. Always make sure that you keep creating polls to receive feedback from your target market.
3. More Than Many Templates For Startups To Make Surveys Interesting
Creating interesting and captivating surveys can actually help startups receive multiple (read: many) responses. Usually survey forms are very basic and don't have any interesting element attached to them. But with survey forms which are full of visuals and eye-catching elements, respondents don't get bored and keep answering the questions asked in the form, without getting bored. With Survey Crest, you can create highly engaging survey forms to fit the need and requirement of your target audience. All you need to do is explore the features of survey crest and try to come up with an engaging idea for your respondents.
4. Survey Tool For Analysis
It is of prime importance for startups to select the survey tool which can give authentic results and analytical conclusion. Analytics play a vital role in building any business. With the help of the analysis of survey forms in the form of a proper report, it becomes easier for businesses to create a strategy to fit the business needs that is customer or target market focused.