Choosing the wrong label manufacturing company may not only cost you a fortune but can also result in a drop in your sales.
The label and packaging are an essential part when it comes to the product lineup. The product label is the first thing a customer sees, and first impressions are crucial. The label should instantly grab the consumer's attention, as they only get an idea of your goods while exploring the shelves. However, a unique label is more important than a first impression since it is something people will remember.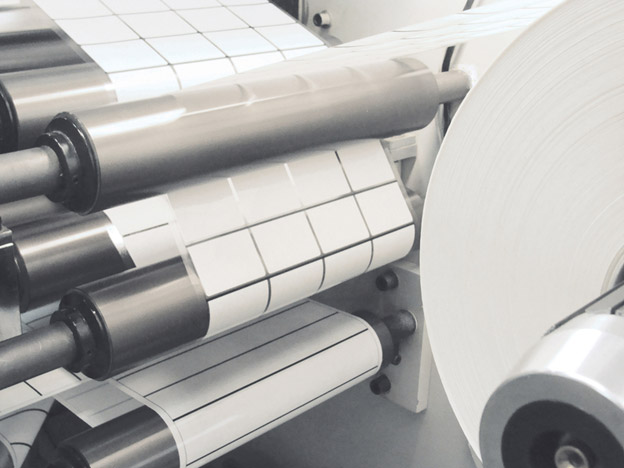 Image Source
Are you thinking of purchasing labels for your business? Several factors must be considered while selecting a label manufacturer. Their expertise is the most fundamental component. A popular label manufacturer established for an extended period will have a comprehensive knowledge of the products. And they will have the expertise required to assist to meet your label requirements effectively.
Things to Consider when Choosing a Label Manufacturer
Various factors must be considered while selecting the label's design.
The surface on which the label will be applied.
The temperature and weather effect.
The design is critical for the appearance, durability, and functionality of the label. A well-established business is acquainted with these factors and asks the appropriate questions to guarantee you get a high-quality label.
Choose a manufacturer who provides in-house customer service. An efficient print manufacturer must provide a customer service representative to educate you about the label printing process.
Effective communication is necessary to ensure that you understand what to expect at every stage and process of production. Also, this customer care representative should collaborate with an in-house product design department. The team should help you with any inquiries you may have about the design or other requirements.
Visit the manufacturer's website to check and verify if they have a quality assurance department. This department should emphasize continuous improvement, error prevention, and variation reduction to ensure complete customer satisfaction. ISO 9001 is an international standard for a high level of quality assurance. This system defines criteria for a quality management procedure that shows an organization's ability to deliver a product that consistently fulfills the customers' requirements and follows all necessary regulatory and statutory requirements.
Look for a printer that retains a diverse range of capabilities. Printing on both sides, embossing, digital printing, foil stamping, extensive die-cutting capabilities, laminating, Arabic numbering, consecutive barcode, variable date, and UV varnishing are just a few of these components. A multifunctional printer will offer you additional options and high-quality labeling for your product or company.
If you are still in doubt about which label manufacturer to choose, request a sample kit and references. The sample kit should provide a wide variety of labels showcasing the manufacturer's expertise. Verify the references you get from previous clients. These should be easily obtainable from a reliable label manufacturer. Positive reviews from happy customers will help to relieve your mind in choosing a manufacturer.
Label manufacturers have a multitude of techniques available to demonstrate their reliability. Determine that they have been in business for several years and that the manufacturer has grown with time. An in-house customer support and design team will provide important information to you throughout the process and assure the highest level of quality and service. A track record of success and excellent reviews will ensure that your labels are created according to requirements.
Designing And Visualizing
When visualizing a label and a finished product, it is always important to think from the customer's point of view. As a customer, you should consider some of your favorite products, labels, and packaging.
Contemplate how some top companies have established themselves over the years using their labels. Are they easily identifiable when exploring the shelves quickly? Do they stand out in comparison to their competitors? In most cases, the favorites are very distinguishable. That is why you recall them and recognize them while shopping.
After that, you should spend some time examining the packaging used by your competitors. What differentiates their labels? What elements can you add to your labels and make them more attractive and stand out to customers' vision? Also, how can you differentiate your product labels from your competitor?
After you have completed the survey, you can begin planning the design of your labels and packaging. This involves the use of color, typography, and layout. It is necessary to develop multiple label ideas before deciding on one. Another important point is to keep them simple. One thing nobody wants is a cluttered, difficult-to-read label.
The next step is to get feedback from friends, coworkers, and family. You can also consider organizing a small group discussion to get their responses to the different designs. It can provide you with a more accurate picture of how customers feel about a product label because they are an unbiased third party.
Once you have gathered their viewpoints, you can get additional insights into your concepts. It may require multiple revisions before deciding on a final version. If all goes according to plan, it is time to select the final label design for your product. The feedback you get will be crucial in helping you make final product selections.
Once you have gathered all the feedback, it is time to make a final decision. Finally, when all of these steps are complete, prepare your label for manufacturing so that your product gets a new label and is placed on shop shelves.
The label manufacturer you choose should prioritize customer service. Because the label on a product may affect a consumer's decision to buy or reject a product, it is crucial to work with a company that values your labels just like you.