7 Data-Driven Facts To Capture The Attention Of Your Audience This Holiday Season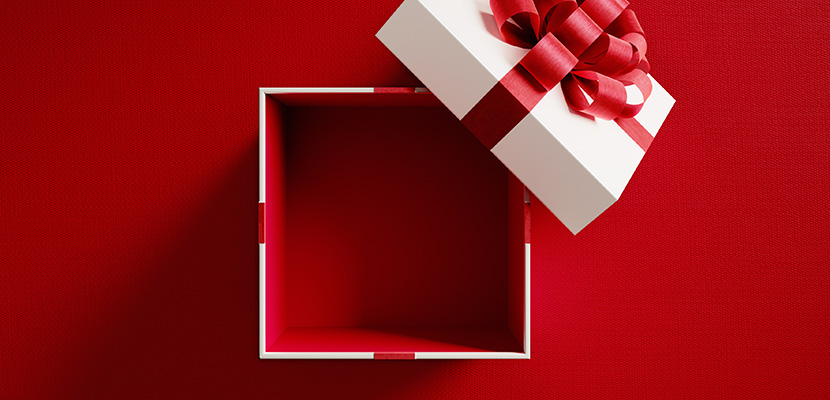 Featured Image: iStock/MicroStockHub
With holiday season upon us (it arrived early this year; find details below!), we have rounded up seven solid facts with you regarding holiday shopping trends this year. Whether you're a local business or a global ecommerce website, these facts can help you design a customer-centric marketing plan to address the needs of your potential customers this thanksgiving, black Friday or Christmas.
Use these data-driven facts and armor up your marketing strategy accordingly.
1. More And More Customers Are Buying Online
As online shopping processes become ever more convenient and secure, people are increasingly getting more comfortable with the idea of online shopping. The year 2018 saw the mind-boggling figure of $126 billion spent on online purchases during the holiday season. The whole industry is extremely excited to see what end-of-year numbers it brings.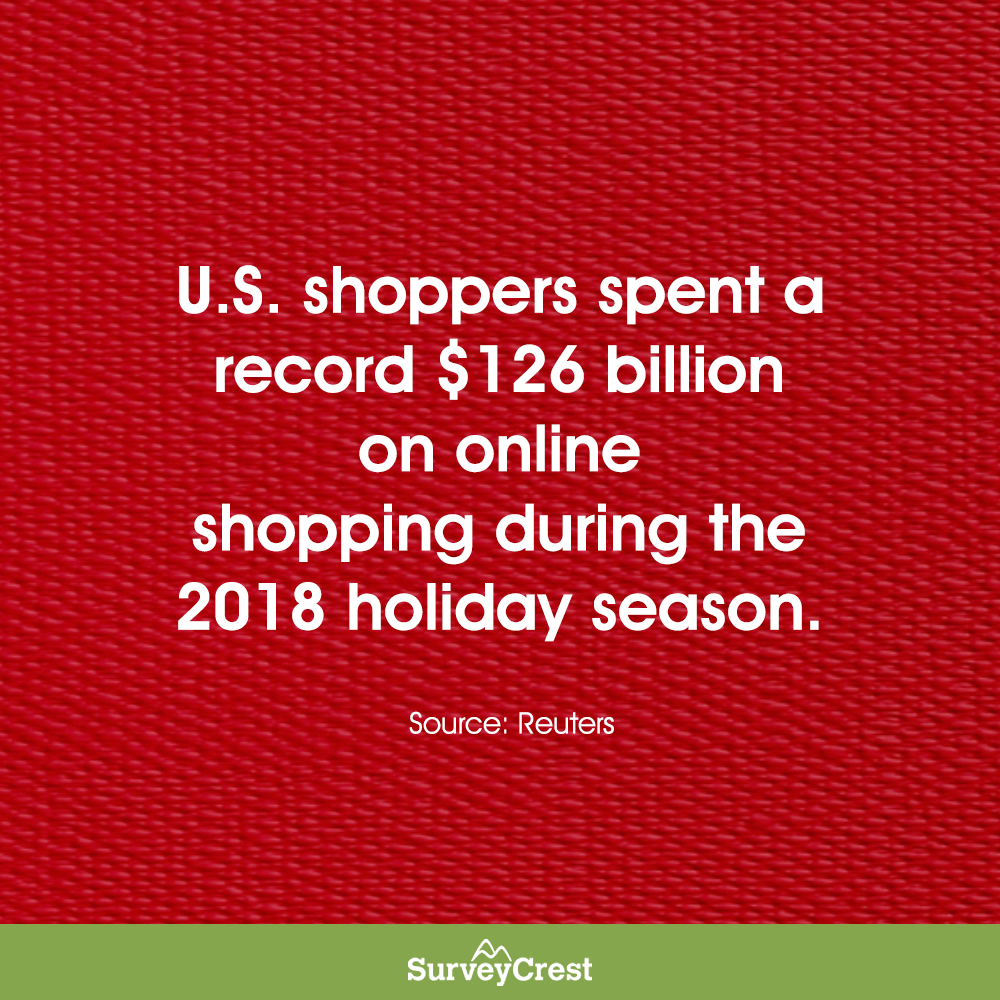 According to a report from Tinuiti, 10% more people than last year have decided to make their holiday purchases through online channels. As much as 70% of all online purchases will be made via a smartphone due to the convenience and flexibility it provides.
To cater to all these online shoppers and the multiple touch points they'll be using to conduct their purchases, make sure your website and all social media channels are completely fit and ready to fulfill this increased demand.
2. Customers Will Start Buying Early This Year
More customers than last year have planned to start their holiday shopping a little early this year, Tinuiti reports. With early shoppers spending more than those who begin shopping late (a difference of nearly $500!), it is already time to launch your holiday marketing campaign.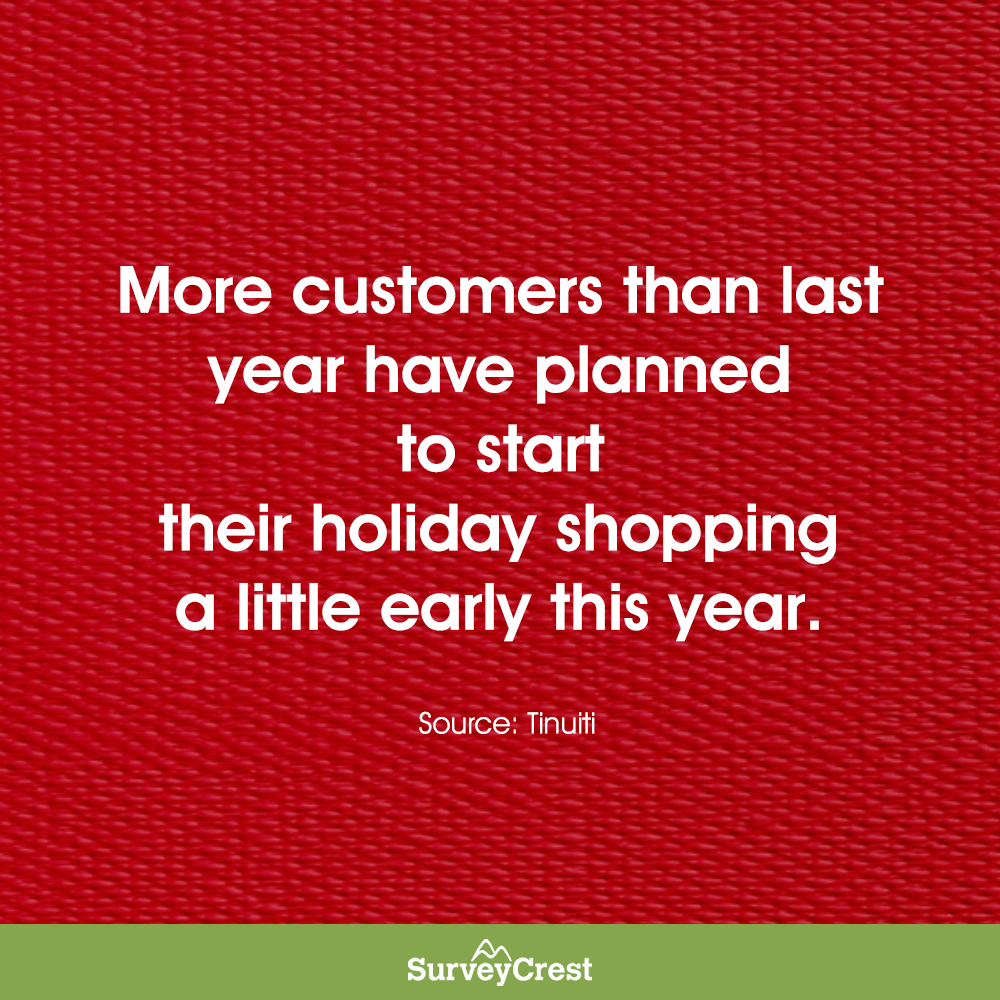 Those who do so have the ample time and opportunity to start netting in those gorgeous holiday profits way before the holidays start. Retail businesses that have their marketing and advertisement strategies ready and prepared will have an advantage here. As they'll be the only ones attracting those early shoppers with very little resistance from the rivals.
3. Buy Online – Pick Up In Store Is On The Rise
While talking about the businesses with most advantages, it is important to note that a new shopping trend is fast making its presence known. Customers are increasingly opting to buying online but instead of getting the order delivered, they're going to the company's brick-and-mortar stores to pick up their orders.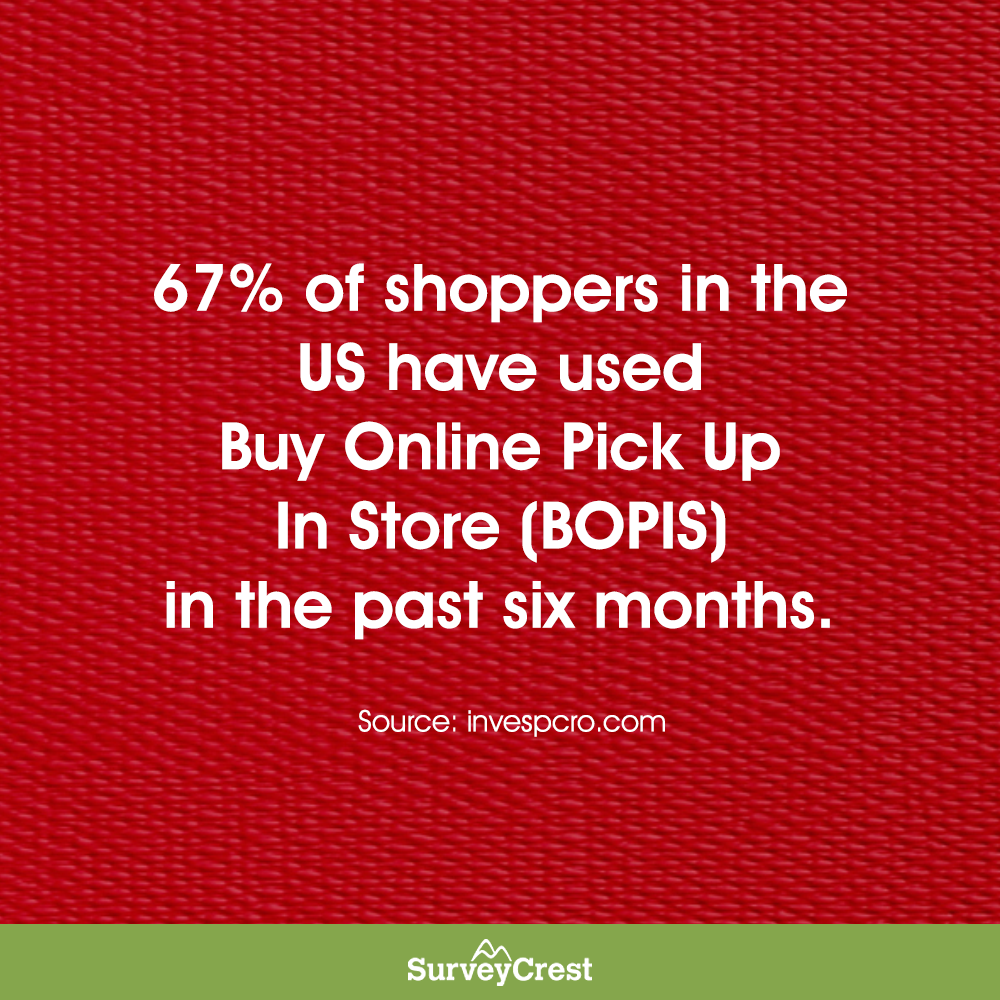 Naturally, retails that have both an online presence and a physical one are at a distinct advantage here, a 28% higher revenue share kind of advantage. But this advantage is only translating to those few stores that have their finger on the pulse. Because the catch is, not every omnipresent store is benefitting from this trend. Customers are exclusively choosing the stores that deliver a fulfilling shopping experience – much like what American Eagle does with its in-store laundry services, an on-the-spot alterations area, an iPad in each dressing room, or a website feature that allows you to showcase your unique, personal style.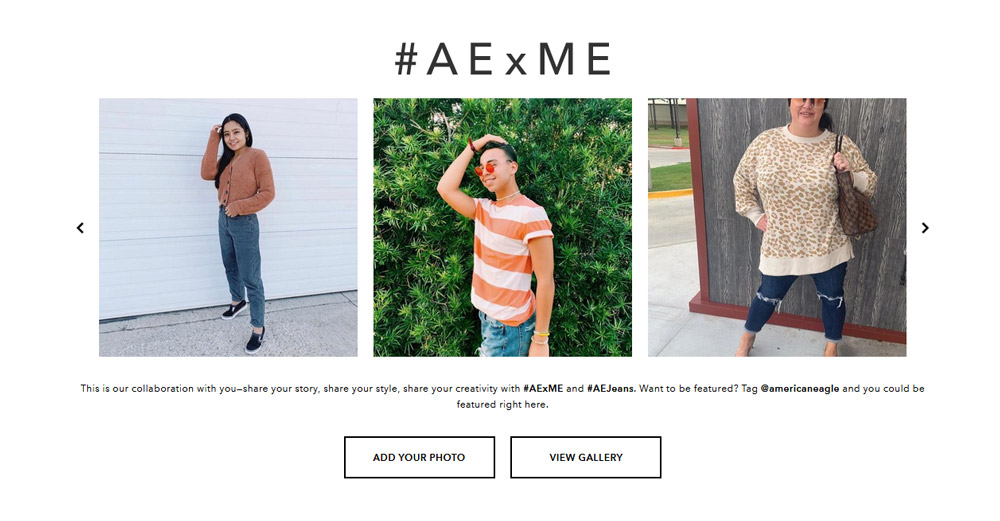 Image Source: American Eagle
If you also have a brick-and-mortar store to complement your online services, make sure to curate simple, thoughtful add-ons that can create a more fulfilling shopping experience for your customers this holiday season.
Similarly, as you design your holiday marketing strategy, focus on creative ways in which you can truly engage with your consumers and not just depend on traditional marketing gimmicks of urgency-creation to drive sales.
4. Holiday Returns Are Normal
Market stats suggest that around 25-30 percent of online holiday purchases are sent back as returns. With online shopping rates increasing every year, the rates at which people send back unwanted presents will also increase.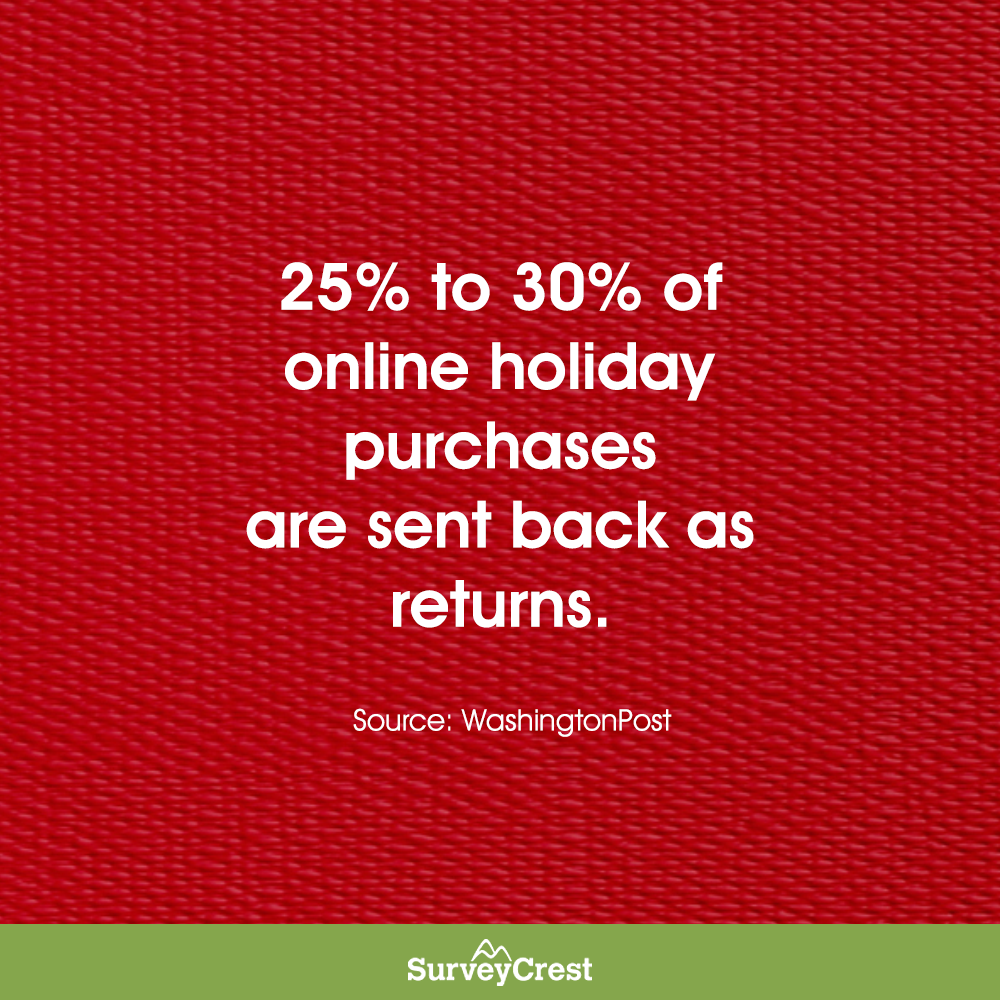 And as we are discussing the ways you can enrich your customers' shopping experience, one of the most useful and beneficial things you can do for both yourself and your customer is to start providing a clearly-stated, realistic and more generous return policy.
It may seem daunting and a bit of a letdown in the short run, but the long-term benefits far outweigh any returns-processing pains. A return policy that helps a customer return their unwanted present with the least amount of hassle is an opportunity to make that customer a loyal patron. It also increases word-of-mouth fame for the store, and can be a touch-point to create a long-term relationship with the customer.
5. Top Shopping Categories
Now that we know how much people will be spending this holiday season, let's find out the things they'll be spending it on.
Three main categories that feature in this list are: gift cards, electronics, and clothing. In that order.
According to the report by Tinuiti, both men and women prefer to buy gift cards as holiday presents the most. But after that, the shopping trends are a bit varied. So let's break it down: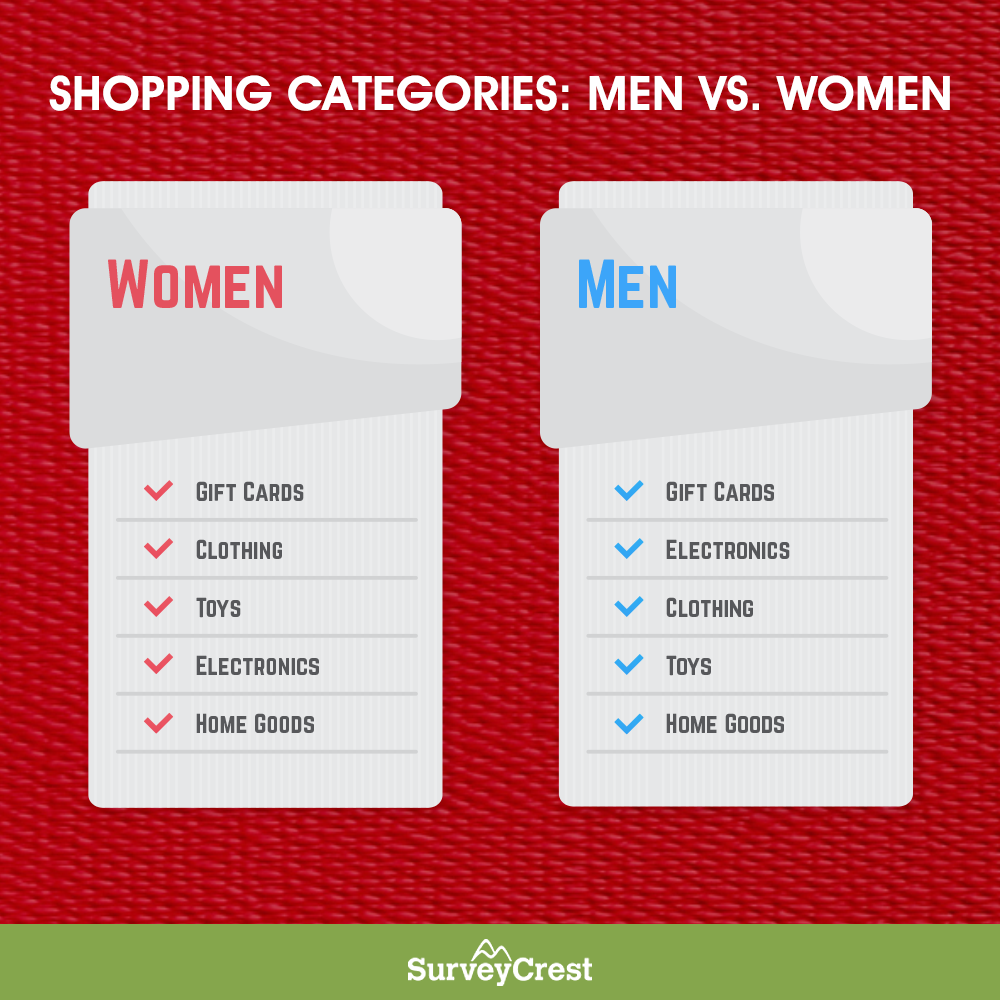 It is the middle tier of spending budgets where men and women are differing in their trends, and that's an important point to note as this is the place where you target-specific marketing strategies will come into play. If you have designed your holiday marketing strategies keeping these trends in mind, you are set to reap the most benefits.
6. Amazon And Google Both Will Contribute To Sales
Shoppers are conducting their shopping searches both on Amazon and Google, so it is imperative that you maintain an active presence on both channels. While Amazon is still the place people are going to initiate their holiday gifts search, they are also switching to Google to conduct that search at another time before making the final decision.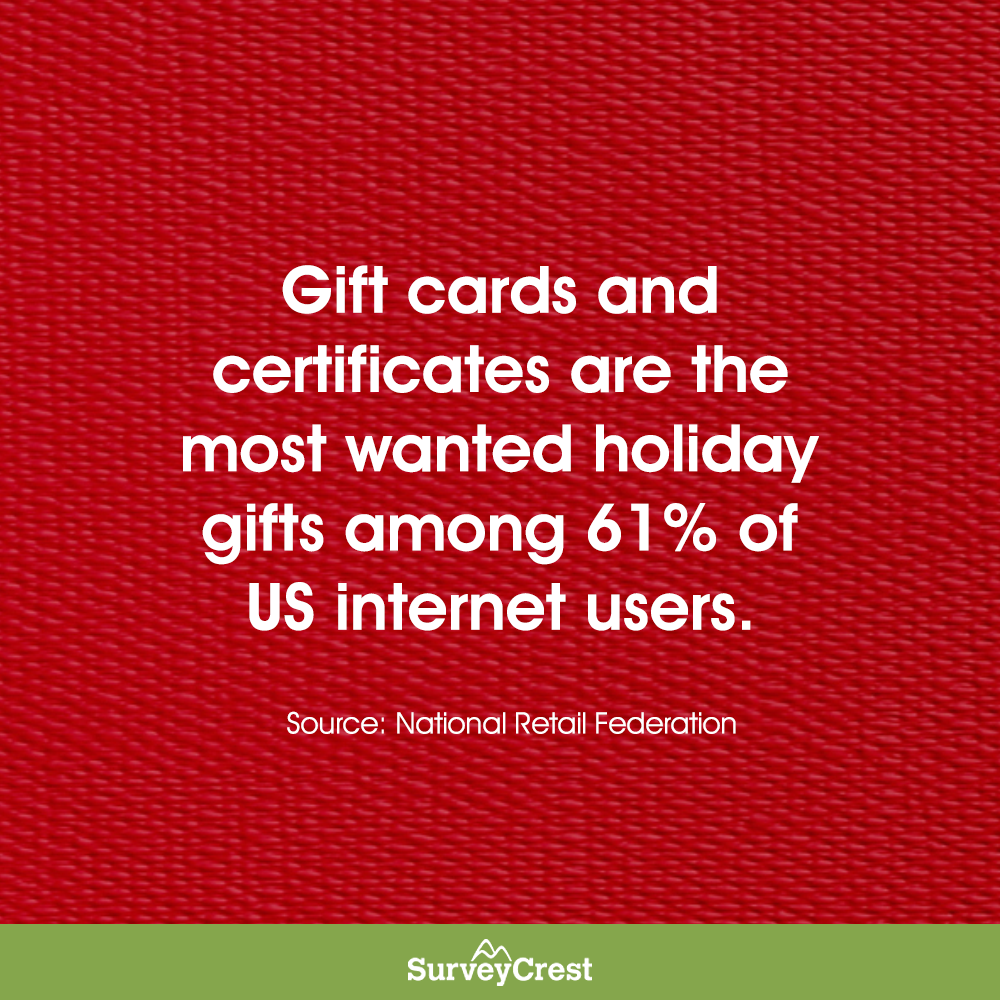 Additionally, they also visit social media channels of the companies that they are hoping to buy from. Retails that will opt for a more diverse ad placement plan and marketing strategy will do well this season as social channels, Google, and Amazon, all become important touch-points to close the sale.
7. Corporate Social Responsibility
2019 is dominated by an online customer-base that's primarily made up of Millennials and Gen Z citizens. These people, a vast chunk of them under 35 years of age, are highly socially conscious and are forcing the companies to take stands on real-world issues, including politics.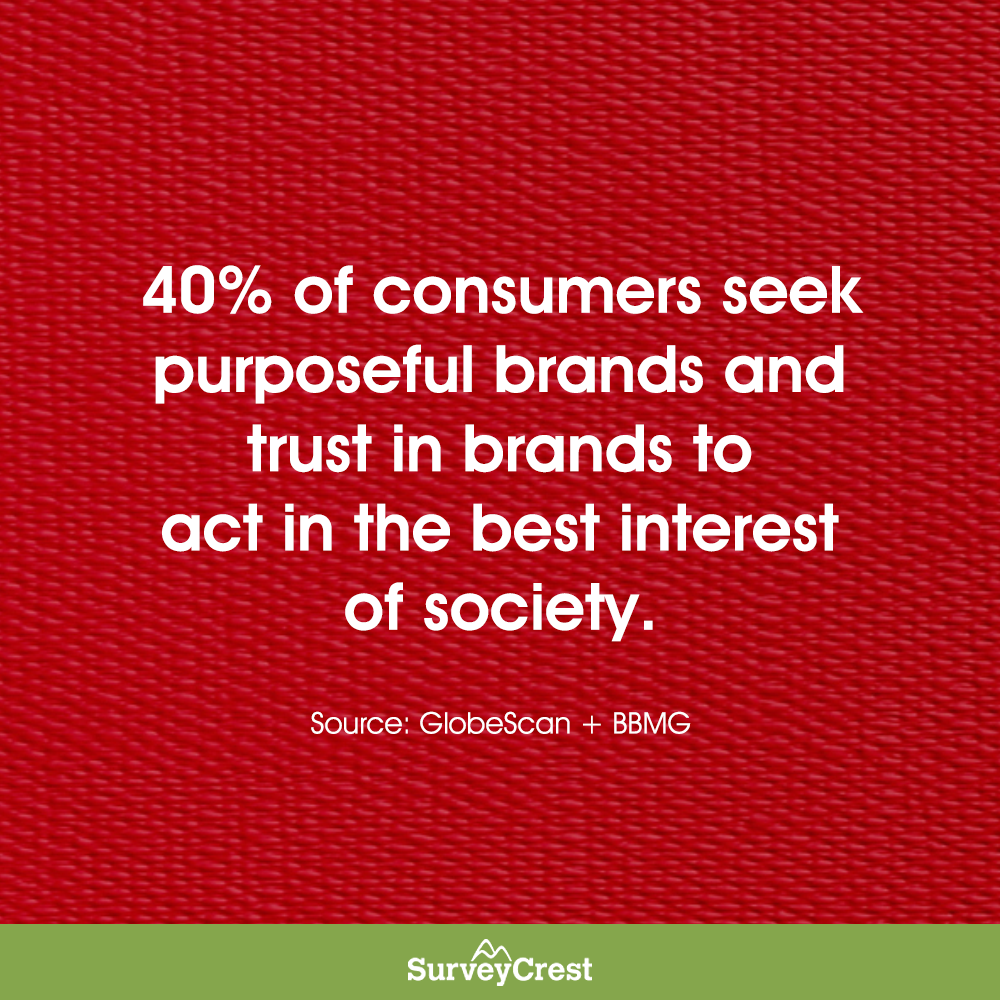 They want to know how the products are being sourced, the ingredients being used, how employees are treated, the working conditions they have, the company's wastage policy for a clean environment, and the businesses that are responding to these queries are reaping the benefits.
Customers are more likely to engage with companies that take political stances especially if those stances align with their own, as per a study. But this is a path that you need to walk on carefully as 53% of those who disagree with you may start purchasing less from you.
So pick causes and social agendas that are naturally align with your unique brand message, so you can authentically defend them and cultivate a genuine CSR policy that doesn't seem a desperate attempt to get on the band wagon, because these consumers can smell that from a mile away.
Concluding Our Discussion
We want to reiterate the fact that customers are certainly ready and willing to spend more this holiday season but they are being smart with their purchases. Marketing plans utilizing a one-size-fits-all strategy will fall flat. Focus on target-marketing, delivering meaningful experiences, and engaging with your customers to make the most this holiday season. Sending all the holiday cheer your way!