Black Friday 2019 By The Numbers: Fun Facts And Statistics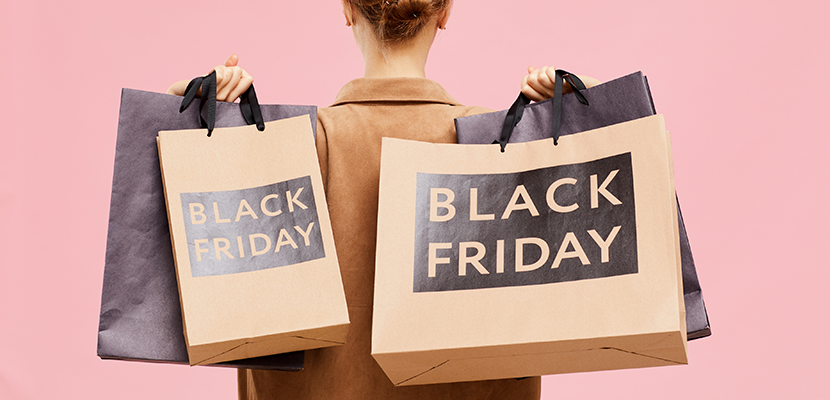 Featured Image: iStock/Mediaphotos
With Black Friday just days away – Nov 29 – holiday shopping excitement is palpable. Retailers have got the inventories ready, promotion in place, and count down timers ticking. As the biggest sale event of the year – one that has already been shortened this season – Black Friday now spans a whole week, through to Cyber Monday.
In this post you will find some interesting facts and statistics concerning Black Friday 2019 trends. You can see what the growth predictions are, the popular categories that'll see the highest sales, and the people who will be your biggest consumers next week. Gotta tell you, we have uncovered some surprising stats, to be honest.
So let's dive straight in.
Amazon Prime Day Started The Holiday Season Early This Year
Prime Day was a shopping fest spanning over 48 hours that started on July 15 and concluded on July 16 this year. But it changed the way holiday shopping trends were predicted for Black Friday and Cyber Monday. Amazon – the retail giant who already gets the most sales during Black Friday – took up a significant portion of Black Friday sales months before it even started.
So many holiday purchases were made during Prime Day that retailers started worrying about their holiday season sales projections.
70% of Prime Day orders included a holiday gift.
During Prime Week festivities, around 47% of Americans made a holiday purchase.
74% of those who were buying from a retailer other than Amazon also bought a holiday gift.
What Does It Mean For Retailers?
More than half of the retailers (6 out of 10) are worried that Prime Week has moved the majority of consumer holiday spending from 4th quarter to the 3rd. But almost all are ready with revamped marketing to approach Black Friday event with concentrated strategies.

54% decided to run shopping deals earlier this year.
55% focused on giving more discounts than they usually do to attract customers, and
44% focused on 'limited time' to encourage customers to grab their offers soon.
61% of retailers released holiday deals in September in answer to shorter holiday season, compared to 52% in 2018.
Does it mean Prime Week has dethroned Black Friday as the year's biggest shopping event?
Not really. Here are some data driven facts about the holiday shopping to help you plan accordingly:
85% consumers plan to shop for the holiday season during Black Friday/Cyber Monday sales compared to 78% of last year.
Average shopper will spend $982 on holiday purchases this year, including $244 spent on holiday buys during Prime Week.
The majority, 26% said they usually begin holiday shopping in November, pre-Thanksgiving. Black Friday came out as the 2nd most favored time for holiday shopping with 25% consumers waiting for Black Friday sales, compared to only 20% who typically shop for holiday gifts before September.
Sales Growth Will Increase This Year Than The Last
Black Friday sales will be 4.5-5% higher than last year.
More than three-quarters of consumers are willing to spend the same or more than they did last year.
As per Finder, 12% more Americans than last year will take part in Black Friday and Cyber Monday events.
What Are The Demographics For Black Friday 2019?
As per RetailMeNot report,
Males have come out as the largest segment of Black Friday shoppers for 2019 willing to spend $818 on holiday purchases compared to the female average spending of $738.
Across generational spending has some surprising figures. Gen X will be spending the most this Black Friday: $849, closely followed by Baby Boomers ($701), Millennials ($696), and Gen Z ($537) respectively.
Spending comparisons between parents and non-parents consumers are somewhat more predictable with parents spending $809 versus non-parents $631.
However, across demographics, price is the biggest factor that influences 7 out of 10 customers' buying choices for Black Friday season.
What Other Factors Are Influencing Customer Spending?
Customers (62%) want more savings.
Customers (50%) will buy from brands that offer season-round discounts.
Customers (50%) want free shipping.
Customers (29%) will research before making a purchase.
Customers (85%) want Buy-Online-Pickup-In-Store (BOPIS) deals.
Shopping Categories That Customers Are Most Interested In:
Electrical Goods: 42%
Shoes and Clothing: 34%
Homeware: 12%
Toys and Gaming: 8%
Health and Beauty: 4%
Most Of The Shopping Will Take Place On Mobile Phones
Last year, 67% of Black Friday shoppers conducting business online used their mobile devices to make and finalize the purchases.
This number is expected to grow exponentially in 2019's Black Friday.
84% of online sales will be completed on a mobile phone device this year, according to the research report by Retail Me Not.
For online shopping, people will look towards Cyber Monday more than Black Friday. Cyber Monday is expected be the biggest day for online shopping this year.
The total could very well reach or even surpass the $10 billion mark.
Before We Conclude,
Yes, Black Friday offers extremely exciting shopping opportunities, but before you get caught up in the frenzy, take a step back and approach the whole thing with caution. Download a couple of apps to track deals, discounts, and rewards. Apps such as Shopkick, The Coupons App, and SlickDeals help you keep track of Black Friday deals. Just browse through the deals the app has sourced for you, click on the one you like, and enter the retailer's online store.
There you can make the purchase, add coupons to sweeten the deal even further, and wait for the package to arrive. Happy Black Friday shopping.
Also, don't forget to let us know in the comments where you found the best black friday deals. Let's exchange notes.