[INFOGRAPHIC] Good Vs. Great Customer Service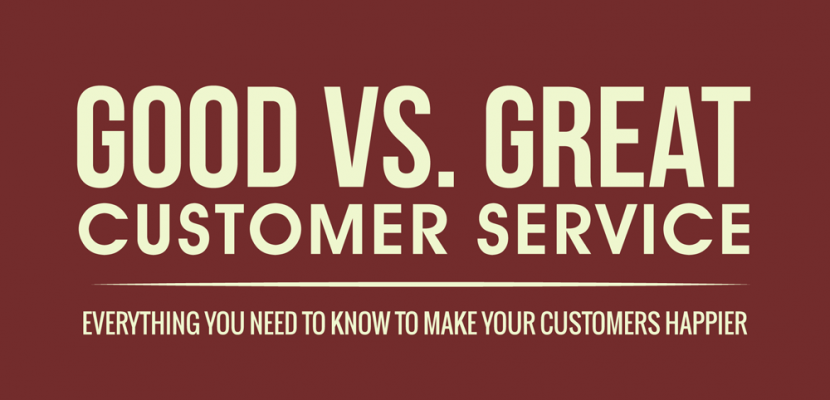 2016 is the best time to dust off that old customer service strategy and give it a shiny new spark. Latest trends show that leading companies are rethinking their approach towards customer support and customer experience.
A recent study by Vision Critical reported that 84% of CIOs are working on improving mobile customer support. Another major trend is the popularity of Omni-channel marketing. This involves aligning social, mobile, web, and physical customer support activities.
The consequence of ignoring these trends means ignoring your customers' needs. This is the worst thing you can do in today's fast-paced world. Forrester research reveals that over half (55%) of online purchases are abandoned if the customer cannot find relevant information quickly enough.
Let's face it, your customers are impatient and want companies to value their time. Keep this in mind when planning your support strategy and you will minimize the chances of negative customer feedback. Your team should know the ins and outs of excellent customer support if you want happy customers.
These quick tips will help you take your customer support from good to amazing.

Embed this Infographic on your site using the html below:
<br /><a href="https://www.surveycrest.com/blog/good-vs-great-customer-service/"><br /><img src="https://www.surveycrest.com/blog/wp-content/uploads/2016/08/good-v-great-customer-service.png" title="[INFOGRAPHIC] Good Vs. Great Customer Service" alt="[INFOGRAPHIC] Good Vs. Great Customer Service" border="0" /><br /></a></p> by <a href="http://www.surveycrest.com/">Surveycrest.com</a><br />