Our planet is getting warmer every day. According to the World Meteorological Organization, there's a 50% chance of global temperatures reaching the threshold of 1.5OC in the next five years. For weather events, this could translate into more floods, more droughts, more fires, and all of it in more rapid succession and increased severity.
For years now, these extreme weather events have been impacting businesses world over. It has cost world economies billions of dollars in labor challenges, supply chain disruptions, and resource scarcity.
Today, we are listing down the most destructive impacts that the climate crisis is having and how small businesses can modernise themselves to do better.
Top 5 Climate Change Impacts on Small Businesses Worldwide:
Every climate-related event affects more than 1 in 4 organizations worldwide. Here is how some of these impacts are manifesting themselves:
1. Operational Impact
While climate change conversations have been part of the popular discourse for years now, it is only recently that business executives have started to take it seriously. According to a recent survey by Deloitte, 30% of them admitted that their organizations are increasingly feeling the operational impact of climate-related disasters.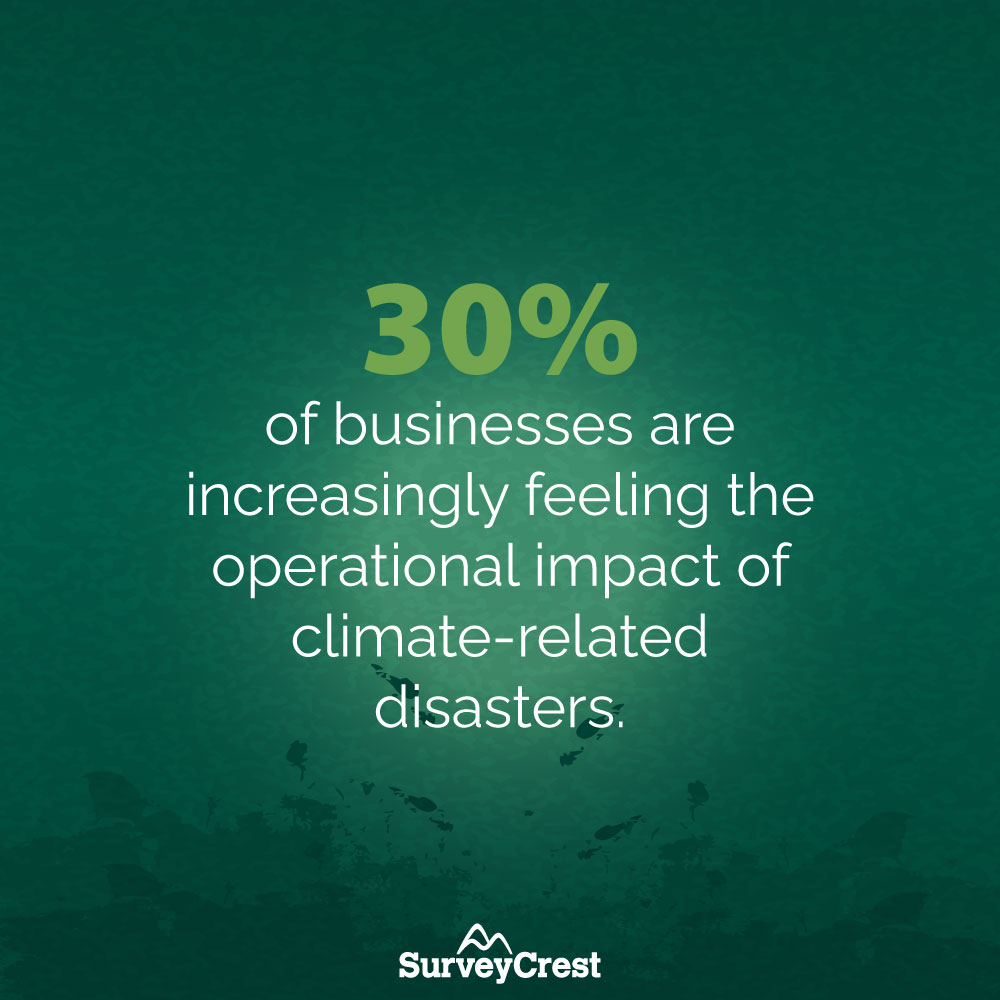 These impacts could include:
• Facility damage
• Building repair costs
• Lost productivity
• Job losses
• Unlivable working environments,
• Rising workforce medical costs,
• And more.
Physical damages caused by floods and wildfires, etc., can have ripple effects that go beyond operational challenges. Workforce disruption not only loses productivity but also results in supply chain disturbances. Similarly, damaged facilities raise repair costs as well as cause building material prices to soar.
2. Scarcity of Resources
Natural resources like water, food, and energy get directly impacted whenever there is an extreme weather event taking place. Crops get destroyed, water in lakes and rivers start evaporating faster, and pressure on energy consumption increases, leaving large gaps of population struggling to get access to these basic resources.
All of this raises prices, decreasing people's buying power, and affecting business' bottom lines adversely.
Scarcity of resources also disrupts the workforce and makes it difficult for businesses to offer their employees the healthiest of work environments.
3. Rising Insurance Costs
It is becoming too costly to insure businesses against climate change disasters.
According to experts, as much as $183 billion can be added to annual premium costs for property insurance by 2040. These forecasts can increase even more if climate change doesn't slow down.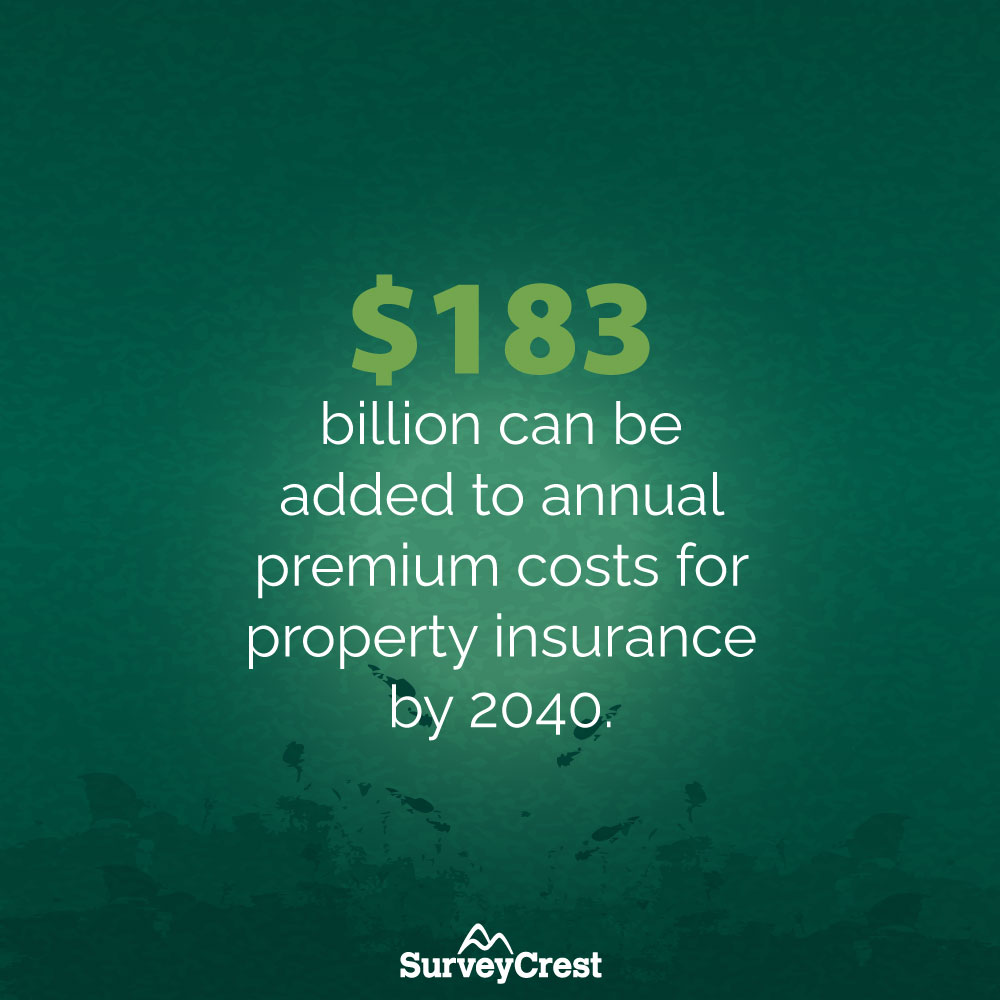 The rising premium costs have left many small businesses exposed to all kinds of financial and liability risks in case of extreme weather-related damages. This issue will force businesses to either fund the repairs and other mitigation costs out of their pockets or cut their losses and close up shop.
In either case, the cost to broader local communities is going to be exponential.
4. Supply Chain Disruptions
Small businesses rely on smooth-sailing supply chains. With climate-related effects on the rise, you cannot depend on predictable supply chains. Things can cause a disruption include:
• Natural disasters
• Energy scarcity
• Port congestions
• Shortage of labor
• Destruction of crops
• Shortage of essential services
• Rising costs and prices
• And more.
When supply chain disruptions take place, it can worsen issues for small businesses even more. A small manufacturer may struggle to fulfill orders on time, a corner shop may not have enough ingredients to run its pizza shop at full capacity, and a small office may lose exponentially in productivity if employees are unable to show up due to displacements or damaged infrastructure.
It's also important to remember that though climate change is going to affect all businesses, to respond effectively, you need to conduct surveys in your own supply chains to spot gaps that may be only specific to your problems. So, you can come up with solutions to answer your exact needs.
5. Reputational Impact
Climate change has become a topic of our daily conversations. Especially in current times as the seasonal changes have wreaked havoc all across the globe. Businesses are not excluded from these conversations. They are also under immense governmental, social, and consumer pressure to adopt more eco-friendly practices.
While larger organizations suffer the most burnt of damaged reputations due to their lack of sufficient work towards sustainable business practices, SMBs also need to buckle up.
The reputational damage, if you fail to align your business practices to what's in the best interest of Earth, is instrumental.
It's one of the factors that's driving the biggest change in C-Suite attitudes towards climate change. It's only because of consumers and shareholders that large organizations are becoming more active in taking climate change seriously.
To ensure your small business can continue to receive the love from your community, you also need to become more vigilant about eco-friendly business models. If you are a travel destination, for example, start offering people more sustainable ways to holiday.
Summing Up
Small businesses are the backbone of the world economy. Look it up: 90% of all businesses across the globe are small and medium enterprises. Most of these businesses remain local and serve their local communities.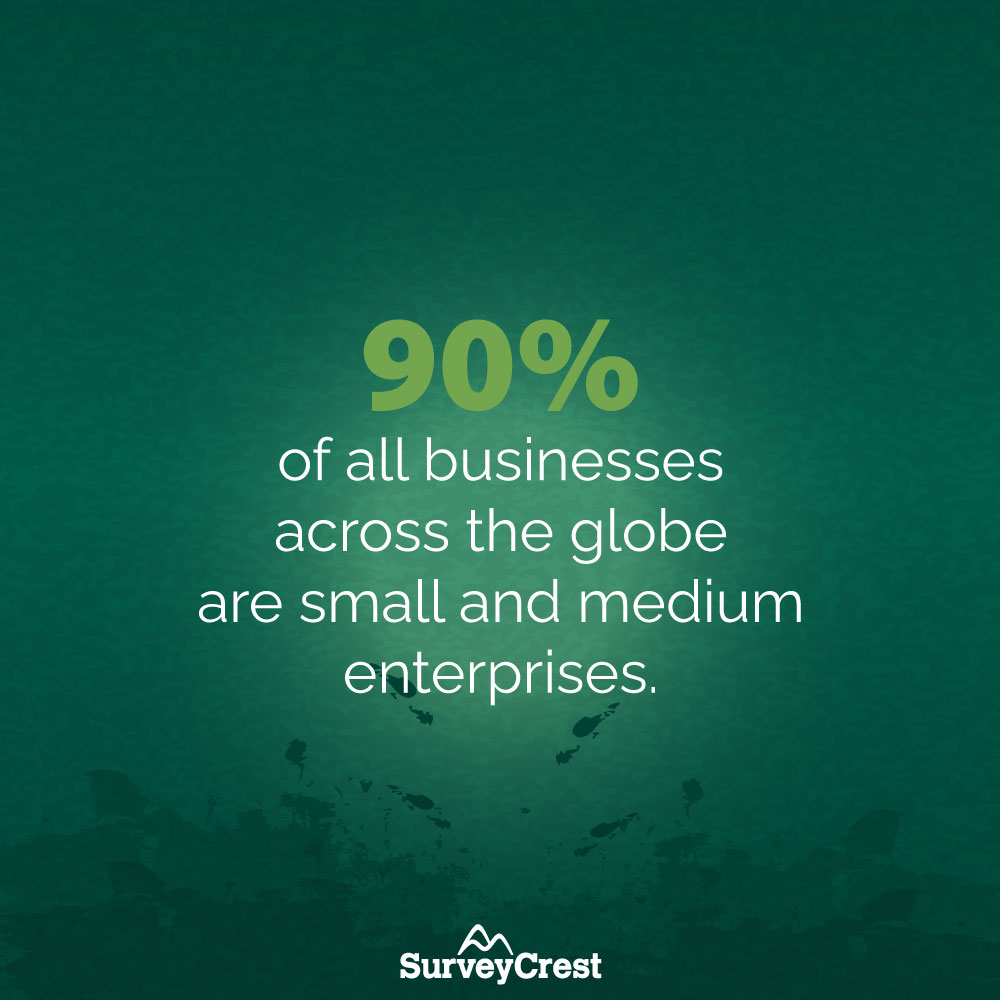 When these businesses suffer losses, the effects are rippled and multiplied. The business and people behind it are not the only ones that bear the damage. The broader community also feels affected, not only due to sudden shortages in goods and services they rely on, but also in mentally and psychologically. Because these businesses become the fabric of who we are as people.
As the climate crisis gets worse, small businesses are under growing obligation to acquire more climate-related skills and knowledge. So, they can equip their enterprises with all the tools and methods that can future-proof their small establishments.
Governments, emergency services, and large organizations also need to do their bit and help fortify the defenses SMBs are trying to put up against the worst of climate-related change.