Today, healthcare surveys have become the norm for patient-care environments. As the healthcare industry has resolutely moved to the patient-as-consumer model, it has become imperative for healthcare providers to locate and fix any gaps they find in their care and service. Advanced analytics and modeling to improve healthcare forecasting is a leading trend in healthcare industry, facilitated by data provided by healthcare surveys.
These surveys work as an effective tool to gathering and analyzing this kind of feedback. If you run a surgery, a practice, or a hospital and want to make use of the speed and efficiency of online surveys, here is all you need to know about them.
Are Healthcare Surveys Mandatory?
Not all healthcare surveys are mandatory, but there is a government-approved and standardized survey that every hospital in the US, that bills Medicare, is legally required to send to all its discharged patients. This survey is called the Hospital Consumer Assessment of Healthcare Providers and Systems.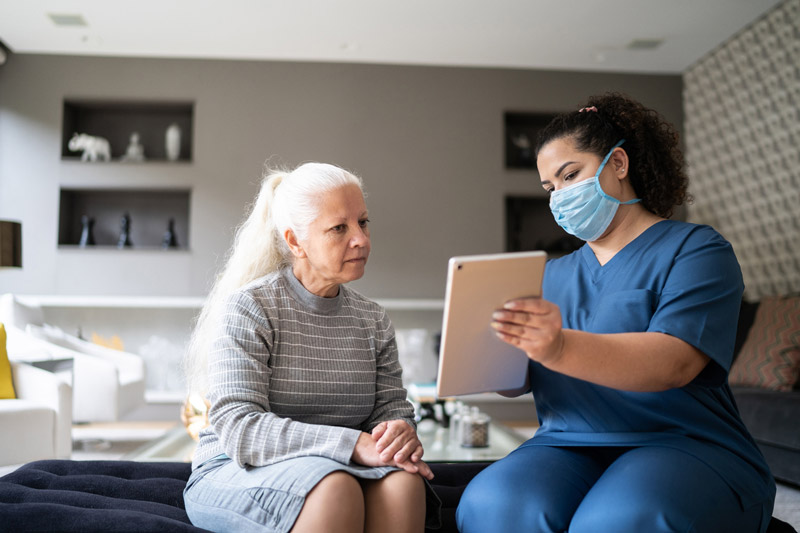 Image Source: iStock/FG Trade
While the patients can choose not to fill out this survey, we strongly recommend against it. What you say on the survey has a direct bearing on the hospital. If you are unhappy, your rating can negatively affect the hospital's Medicare reimbursement. Additionally, many hospitals use patient feedback to improve their processes and care. Choosing to not participate in HCAHPS surveys is a missed opportunity to try and reshape the public healthcare system.
Why are Surveys Used in Healthcare?
While most patients may not like to fill out healthcare surveys, the importance of timely, objective, and genuine feedback to improving provider care cannot be denied. Here are three important goals they achieve for the healthcare industry as well as the patients.
– Healthy Doctor-Patient Communication
To bridge the lack of trust between consumers and the public health system, surveys can open lines of communication with the practitioner long after the visit has ended. Healthy doctor-patient communication results in better care, more customer agency in care decisions, and better recovery rates.
– Objective and Meaningful Comparisons Across Hospitals
The data gathered through public healthcare surveys can help people take more informed decisions when choosing their healthcare providers and facilities. It goes deeper than what food a hospital serves and gives insights into the quality of the care provided.
– Increased Accountability and Transparency
The more patients give feedback about their hospital stays and services received, and the more these results are shared, the more transparency is injected into the healthcare system. Healthcare providers, hospitals, and staff feel an increased amount of accountability to provide intelligent care.
Types of Healthcare Surveys
Patient satisfaction surveys take the lead when it comes to what kind of surveys are the most popular among the consumers. However, there is a whole wealth of assessment tools available at your disposal to gather a vast range and variety of critical data from your patients.
Here are 8 core healthcare surveys that you can make part of your patient feedback kit to not only improve your internal processes but also improve the overall healthcare experience from start to finish.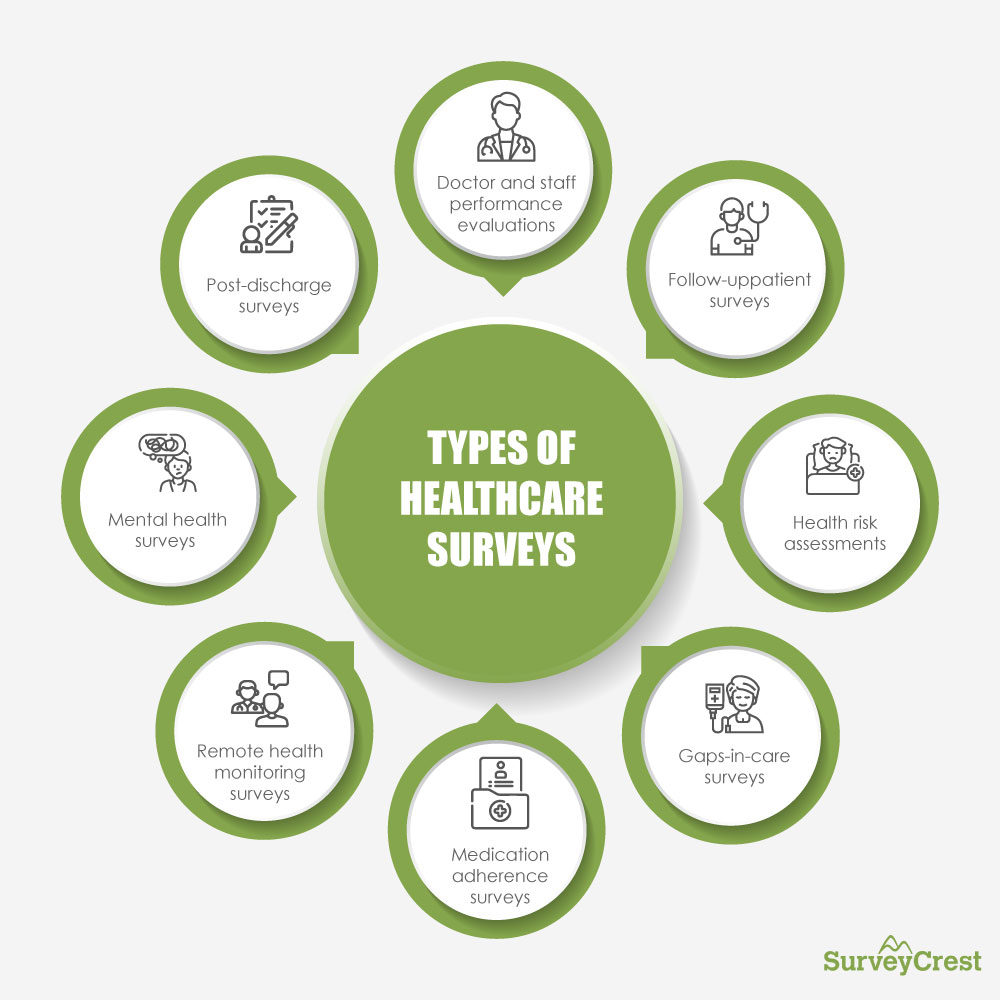 Advantages of Healthcare Surveys
While the customer surveys are a norm in many other industries, the healthcare sector has not been fully engaged in what a good feedback instrument can do for a service improvement. Therefore, most healthcare practices have been unable to fully reap the benefits of a finely-tuned feedback model.
A few of these benefits include:
1. Communicating with your patients
Right off, a survey tells your patients that you want to know their feedback, that you care what they have to say about their experience with you. As the healthcare industry tries to limit its paternalism and allows the patients to have more say in their healthcare, it has become incredibly important to know what your customers are thinking.
It not only fosters stronger and more genuine relationships between you and your patients, it also works as a free marketing tool. As with any business, healthcare consumers too want to tell others about their good and bad experiences. It gives you an incentive to continually improve their experiences and have positive word-of-mouth bring more people through your door.
2. Increase patient engagement
When patients are engaged with their health outcomes known HCP engagement, and feel that have a higher degree of agency over their healthcare decisions, it brings all sorts of benefits.
3. More appointment follow-throughs as patients take a more active role in their health upkeep.

4.Fewer ER visits as increased healthcare knowledge helps them take preventive measures.

5. More accurate and easier recall of necessary information.

6. Likely to stick to their care plans.

7. Feel more involved in their treatment procedures.

8. Have a more positive outlook for their health post-surgeries and other treatments.
Through healthcare surveys, you can encourage your patients to participate in their healthcare more actively. By asking them key questions about their experiences, you help them understand that they have a say in their treatment, surgery, aftercare plan, and everything in between.
The greater agency always results in greater engagement, making way for a more knowledgeable patient base.
9. Identify your strengths
We talk about learning from your mistakes but what about learning from success, too? A well-timed survey sent to the right audience can help you highlight areas where your practice shines. It not only gives you a data-backed cause to celebrate with your staff, but also enable you to look at all the factors that have made those areas a success.
The results of the survey can guide you how those efficiencies can be implemented in other parts of the practice, too.
10. Make your service more accessible and inclusive
Unless your medical practice or hospital is accessible to all kinds of patients, your service cannot flourish. This includes architectural and other changes that make your facility more physically accessible, and also to language and other care-specific changes that require more insight and finesse.
To retain patients and to widen your patient base, it's important to reach out to patients of different abilities and backgrounds through patient surveys to find out what you can do to be more helpful.
People with disabilities and those from marginalized communities have medical and care needs that may differ from others in more areas than one. Without precise assessment instruments, all the improvements you make are going to be shots in the dark.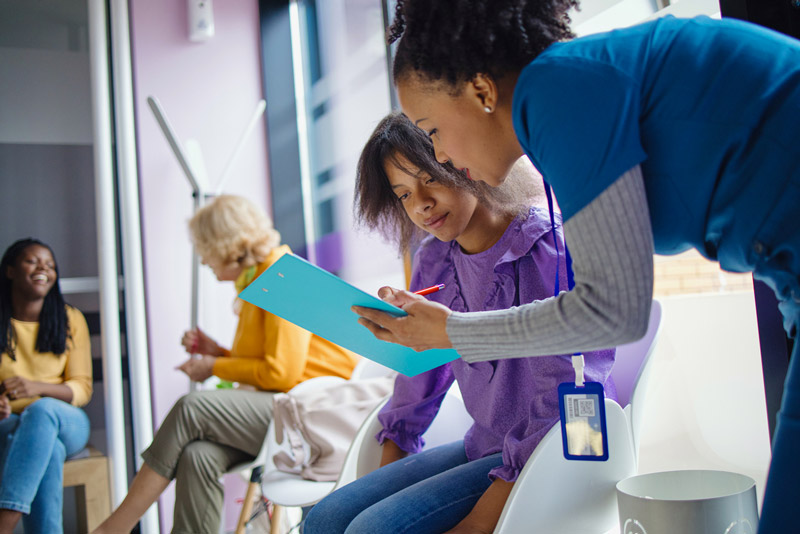 Image Source: iStock/Anchiy
With proper and focused healthcare surveys, you can spot your weak areas immediately and get on to fixing them with more sensitive insight and intention.
The Right Healthcare Survey
Now, that we have discussed the needs, goals, and benefits of healthcare surveys, it's natural you'd want to send one right now to your consumers. And you should. Based on the key areas of performance where you want to make changes backed by data, you can choose a healthcare survey type that suits your organizational needs.
These surveys not only help improve internal processes of hospitals and healthcare facilities but also allow consumers to choose their care practitioners and practices based on objective assessment by others.