Photo Credit: iStock.com/Artist's L2studio
It's time for the Final Four! The weekend has arrived for those who have what it takes to revel in the Madness!
The NCAA college basketball tournament is held throughout the month of March, aptly known as March Madness. Aside from being a great sporting event that enthralls thousands, it is rapidly becoming the cause of anxiety for the employers whose work force disappears as soon as it hits. In today's world, where every minute counts, is it possible for employers to allow their workers the freedom of being completely diverted by the game? People follow it step by step, or as we should say "bracket by bracket", 'seed by seed'.
In the surveys conducted by Office Team, it has been shown that 32 percent of employers allow the 'Madness' inside their offices as it has resulted in a morale boost, inspiring the workers from different departments to interact and co exist easily, to share interests and bringing them into closer capacities.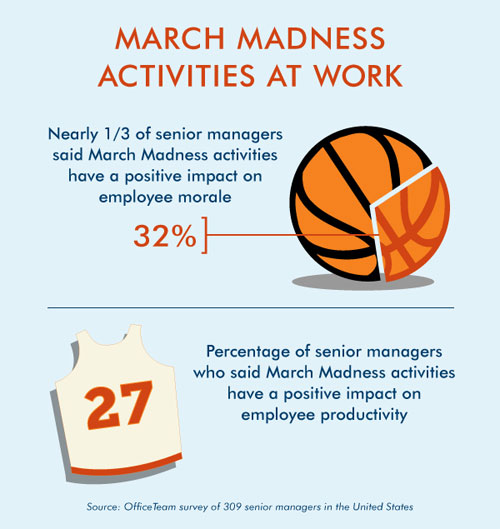 They believe that it helps freshen up minds from the tiring work, and more importantly, enables them to multitask as they strive to keep up with their designated assignments alongside the game and bracket filling. They say that everybody from President Obama to Old Joe is filling the brackets, so why not us? If the employers allow the employees to follow the Game, it will only generate gratitude in them and they won't be tempted to shirk, as the game will certainly end, so the employers only stand to lose a few weeks of concentration, not their workers' loyalties and interest.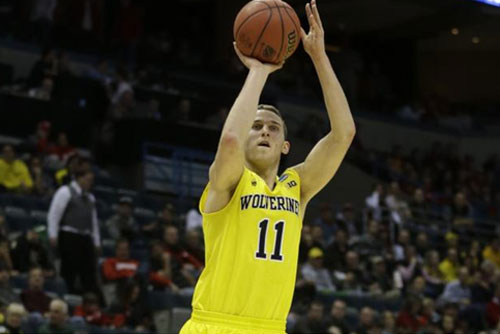 The Texas Longhorns had no defense for No. 2 seed Michigan's long-range attack on Saturday. Led by 17 points from Nik Stauskas, the Wolverines nailed 14 of their 28 three-point tries in a 79-65 victory.
Everybody agrees? You'd think so…
It holds the entire nation's interest, and some companies even have pools at their offices. While it may be regarded as a true gesture of goodwill, and making employees smarter, happier and productive within the office walls, it has also raised the level of distraction. Worker productivity dips as soon as the First Four start. Workers either disappear from offices or they use their work hours to fill out brackets and play the pools. According to the annual study conducted by Challenger, Gray and Christmas Inc., companies suffer a loss of around $1.2 billion for every unproductive work hour, in just the first week of March Madness. It's all anybody talks about, and obviously takes up huge amount of time when they are judging each team and its perspectives to fill in the brackets, following it on social media, particularly Twitter.
Also, it dispels the air of professional attitude that a company's environment might require, when the workers are crowded around a TV screen, or streaming it on their work desks, sharing the moments of the Game. Is it possible to ignore work, forget about delivering to deadlines? It won't stand as a convincing argument in front of the clients. Can the companies sustain themselves enough to survive the Madness, live through the 'upsets'? Clearly it will be tough to tolerate this magnitude of loss, for the employers will either have to hire temporary work force, or face the consequences.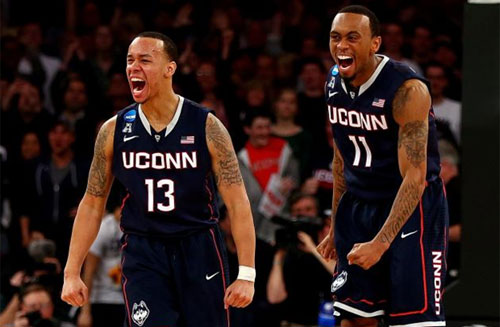 Is the cost for Employers really worth it?
Should something so enjoyable bear such an impact that it no longer remains a reason for rejoicing? It's a sport with a worrisome spirit! Is your work place affected by the Madness or have you figured out a cure? Let us know in the comments below!