The urgent can drown out the important
Marissa Mayer – CEO of Yahoo
• A Business Without A Marketing Plan, Is Like A Boat Without A Paddle
You just started a small business and are already have a sizeable customer base. Congratulations! Now all you have to do is follow your marketing plan. Don't have one? It is time to roll up your sleeves and create one right away.
• Why Create One At All?
Remember, the main purpose of a marketing plan isn't only to show that you have one. It serves as a blueprint that sets up your business goals in a cohesive manner. Small business owners have a lot to gain in this regard especially since such strategies provide them with an integrated approach to promote their respective businesses. Once you have a clear plan for your business it will help you identify any gaps that may compromise your objectives in the not so distant future and determine strategies that support your vision.
Unfortunately, a lot of new businesses fail to either create or implement marketing plans regardless of what they specialize in. According to stats on Smart Insights, over 50% of companies use digital marketing but they don't have plans!
• Here Is How Chipotle Did It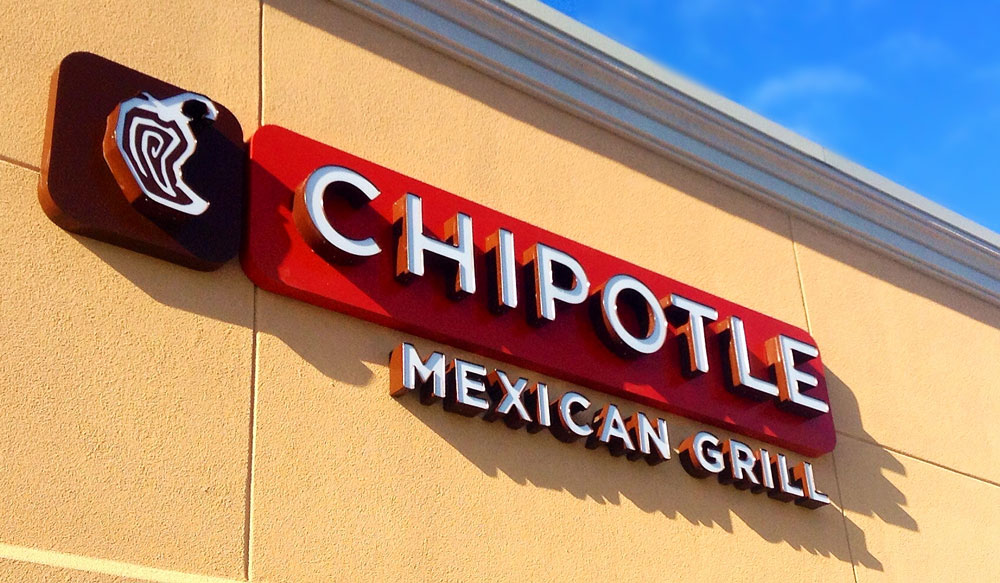 Let's explain how crucial marketing plans are with an example. The Mexican food chain Chipotle is renowned for investing in strategies that provide value for it in the long run. Its "Food with Integrity" campaign is a case in point. The basic premise of the movement is the belief that restaurants should know where their food comes from. As a result, the brand sources most of its food from environmentally preferable suppliers.
Spokesman, Chris Arnold explains how such a strategy pans out, "Chipotle is a good example of what can happen when you buck conventional wisdom. We've built a chain of fast food restaurants shirking many of the things the industry was built on – we spend more on food, not less; we own our restaurants rather than franchising; and we don't market using lots of price promotions and other gimmicks. Going that route, we've built one of the most successful restaurant companies in years."
Similarly, your business can prosper if you how to capitalize on certain demands and implement them in your restaurant marketing plan. For example, if your business specializes in confectionaries you can capitalize on a day in which consumers crave to satiate their sweet tooth like Easter or Halloween.
• Surveys Help
Initiatives such as surveys can help. How? For one, they make you more aware of your brand. Secondly, they give you valuable insight into the mind of the consumer as well as accurate data that will make your marketing plan more effective. All you have to do is to get your survey analysis done right.
Here are other reasons why a marketing plan might be worth your while –
• Determine Your Vision
Your business's vision is a vivid statement about what you want it to achieve. Think of it like an imaginary compass that tells you where you should direct your objectives. The benefits speak for themselves –
A vision helps you ascertain any opportunities that you come across and make more informed decisions that will ultimately help you get closer to your goals
Gives you a chance to organize your priorities in order of importance and eliminate any obstacles that may compromise your corporate endeavors
• What Makes Your Business Unique
If you plan on leaving the competition behind, your best bet is to offer your target audience customer experiences that are unique. A strategic business plan can help you take a more profound approach to the prospect. Don't know where to start? You can start your business strategy by asking yourself the following questions –
√ Who Are Your Target Audience?
Your business plan must acknowledge your target audience. If your small business specializes in yarn or knitting gear you can hardly target businessmen.
√ How Does The Competition Target Customers?
Analyzing how your competitors draw in the crowds may be worth your while. It doesn't hurt to take a page from their book and give your own unique spin to it either.
√ Why Should Customers Choose You?
Why indeed. Customers love businesses that compete for their attention. If you gear your business strategies according to what they like, it might prove to be a beneficial venture.
In the end, it doesn't matter what you hope your business to achieve. If your business plan isn't unique, it might as well not get off the ground. Remember, a business plan is more than just a set of objectives. It can be your roadmap to success if you know how to implement it.