Why Startups In this Digital Era are Stomping over Tech Giants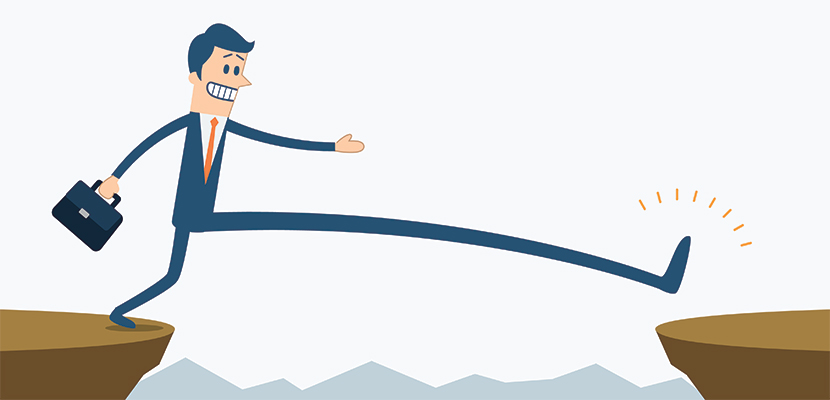 Photo Credit: iStock.com/Artist's yuoak
For every Zuckerberg, Dorsey and Karp out there, there are hundreds of startups that die a premature death. At least this is what the statistics would tell you. What they don't tell you is that the entrepreneurs behind these startups are more likely than ever to learn from their mistakes and make their other attempts work. Meridith Valiando Rojas, Jayson DeMers and Ekaterina Walter are some of the entrepreneurs who found success after learning from failure. These founder-entrepreneurs relied on hard stats and business research to understand what went wrong the first time, identifying issues and requirements in a survey.
The State Of Startups
Some 10 percent of the tech startups flourish. But even such daunting facts are not enough to discourage thousands of budding entrepreneurs to come up with new ideas and the drive to see them through every year. The pace of innovation and adaptability is astounding to say the least. Today's established tech giants had to start somewhere as well. Google was started in a garage and now it is one of the reigning tech giants in the world.
Where Startups Excel And The Tech Giants Don't
Startups are about simplifying human experiences in a way that tech giants cant. This can be because as companies become big (and insular as a result), a possibility exists that companies try to think of their financial bottom-line more instead of the people. In a startup environment, the onus is on helping people achieve their goals in the most intuitive and complete way that they can. The small teams in the employ of a startup are more of a collaborative unit with a steely focus on how to deliver the products or services that people need.
What Startups Need To Progress In The Market
It's true that startups need a ton of data about their funding, target market, product philosophy, etc. than a tech giant does. However, online surveys and market research gathering tools have cut down on costs for scrappy startups to get access to the mission-critical data that they want.
Startups are also better positioned to take the lead on new and upcoming trends in 2015 such as the internet of things, 3D printing, mobile apps, closed social networks, machine-to-machine apps and more. And unlike a corporate giant, a startup would prefer going for quality rather than quantity in order to establish a trustworthy rapport amongst backers, customers and clients in the industry. Dropbox, Soundcloud and Lyft are part of this wave, offering solutions first to their users first, adding features and pricing plans as they scale higher and improve on their service delivery.
Here are some stats about startups and their founders:

<br /><a href="https://www.surveycrest.com/blog/startups-stomping-over-tech-giants/"><br /><img src="https://www.surveycrest.com/blog/wp-content/uploads/2015/05/Startups.jpg" title="Why Startups In this Digital Era are Stomping over Tech Giants" alt="Why Startups In this Digital Era are Stomping over Tech Giants" border="0" /><br /></a></p>
<p>by <a href="https://www.surveycrest.com/">Surveycrest.com</a><br />