6 Sure Shot Ways To Boost The Survey Form Response Rate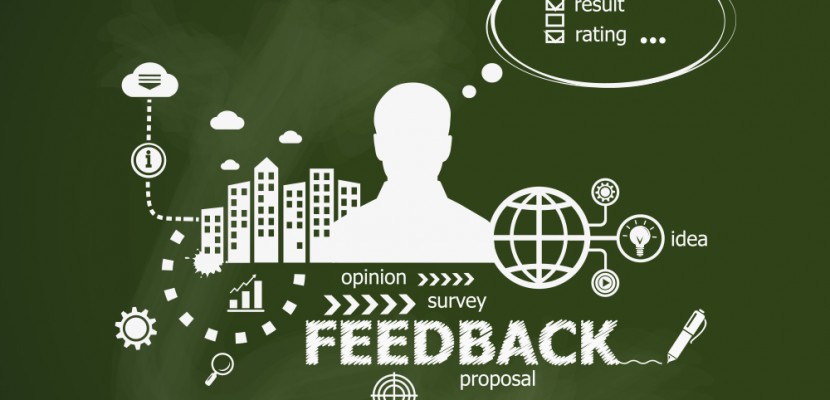 Photo Credit: iStock.com/Artist's VMasterArt.
Creating surveys is an integral part of moving towards development and success. Data collection is the key and for data collection, surveys are actually created. I review many surveys and forms on daily basis which are not correctly created. What I mean by "not correctly created" is that, they don't make an impact, plus they are also not properly optimized for their target audience (read: respondents). Don't you think a survey form should be always about target market and should boost the interest level of all those who are targeted to fill that?
You all know, how to create your survey forms within 5 minutes (thanks to SurveyCrest), but now you need to know about how exactly you should optimize your survey forms. This is one of the most crucial foundation step to increase and boost the survey submission rate. Keeping in close focus all the essential and significant factors to create an optimized survey form, following are some pointers which can help you big time. Keep exploring:
Never Overlook The Importance Of First Impression
We all know that "First impression is the last impression". Now, we need to apply it in our survey forms. It is not that difficult. All you need to do is "be sequential" i.e. first things first, and "be relevant" to the industry or main objective of yours (or both). Try to enlist the questions in such a manner that your survey starts to look highly optimized for the particular survey and the industry. These kinds of surveys are not only liked by respondents but those who are in the same field of research prefer to keep such surveys in their libraries to take inspiration from them later. Such surveys have high rate of submissions.
Beware And Never Complicate Things
Keeping things simple is the key to success. In this particular case, your success is directly proportional to the number of submitted forms from respondent. The higher the number, the greater will be the success rate. So, coming back to the main point, always try to make things digestible. Keep questions simple to understand. Leave no room for ambiguity for the respondents. The clearer the respondents will be the, the greater will be the outcome. By making things complicated, the chances are that your respondent will not even go to the next question which you might have asked.
Don't Just Send And Forget
There are times when you send surveys to your friends, professional colleagues and people you know from your mailing list. This is absolutely normal to send survey forms to those whom you know. But the point is, you need to keep pushing or reminding them to fill the form and send back to you or submit. This always helps and increases the chances of successful submission of the surveys.
Don't Forget To Connect Socially (Social Media Accounts)
The most significant way to have better results in receiving responses from respondents I to share your survey through social media platforms. On Twitter, if you use relevant hashtags then there are high chances that most respondents will submit their responses against those survey forms. Similarly, on Facebook, try to post surveys in relevant groups and communities, this will give a better result to you. You can also email the same to people you want to pin-point.
Don't Neglect The Niche
Always keep your surveys focused and targeted towards the specific niche that is your main goal. Try to use terminologies, jargons and examples which can be easily relatable and understandable by your respondents. Don't let your respondents look out for help to fill or complete your form. A survey form that is optimized on the basis of relevant keywords and niche always gives a high rate submission. This is the reason why when you get hold of a survey for financial sector, you mostly find financial terminology in that survey (provided it is created by professionals, on the basis of research).
Don't Forget To Test Run
Once you are done with all the pre-requisites of creating a rocking and amazingly optimized survey form, all you need to do now is to take a break and test it from your end. This can be done internally. Share the link with your colleagues, review the form, fill it and submit it. During this entire drill you and your colleagues will be able to proofread, check, review and analyze the survey form. This will help in carefully reviewing the end product. In case any errors or overlooked points are spotted, just rectify them.
Takeaways For Designing A Survey Form – In A Nutshell:
Following are the key points, which will keep your survey forms optimized as well as give you a better result.
• Keep survey forms simple.
• Use good colors, which don't look bad. Strategically used.
• It's always good to use company's logo – it keeps the survey form to stand out.
• Create the survey forms in page-wise style, rather than a scrolling one. Keep each question on separate page.
• Use easy to read fonts – for better and clear understanding.
So, what according to you, are the most genuine ways to receive better results when creating a survey form?