Celebrities, celebrities…. We think that it is the glitz and glam of the lives of celebrities that captures our attention? It sure does, to some extent, but ultimately we all fall for what they are in their profession and personality; i.e. it may be some incredible character they performed or became real life heroes, and that captured the hearts of millions. Whether it is a star actor like Russell Crowe or a Prince like William, Duke of Cambridge; people love them world over for their personal and professional mettle.
There are critics who may praise them beyond what they deserve, or, similarly, spray vitriol all over social media to discredit them, but once a person becomes an inspiration to common public, he also becomes a role model. Good or bad, that does not concern a die-hard fan. They live on the newsfeed from their favorite celebrities and enjoy the gossip columns that discuss anything related to them. Life is good when you have an idol who is adulated by the international audience. Hot or not, a celebrity's physical attraction is just not enough to earn him honors on a universal level. You don't find superstars during the record moments of Oscar awards only, they may have nothing to do with media and may serve humanity in a completely different way.
In our blog, we don't just provide you survey resources to improve the working and output of your organization, we also show you how many have already done it. Whether the inspiration comes from media celebrities or Powerful CEOs of 2014, our job is to acknowledge and promote the impressive work ethics, entrepreneurial values, talent, and above all, courage that these examples display and that is precisely what their fans and our readers can learn from them.
Here is another list of extremely famous celebrities born in the month of July; the same month in which Julius Caesar was born and hence gave it the name 'July.' Hope you will get your fill of inspiration from their vision, flair, and sophistication. Learn! Enjoy!
1. Lindsay Lohan
Date of birth: July 2, 1986
Occupation: Actress, model, producer, vocal artist
Nationality: United States of America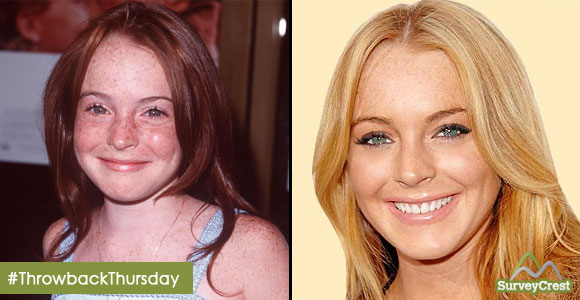 Lohan started her career at the age of three as a child model in fashion industry. She later became a TV artist and then went on to performing in super hit movies like The Parent Trap in 1998 and the Mean Girls in 2004. To top her success as an actress, she launched her debut album Speak in the same year.
However, only two years later in 2007, she had to face probation and rehabilitation several times within the year and ultimately losing movie deals that could have made her even more popular. She also introduced a clothing line called 6126 in 2008. Now she is not only busy with acting in TV serials but also stage plays.
2. Tom Cruise
Date of birth: July 3, 1962
Occupation: Film Actor, Producer
Nationality: United States of America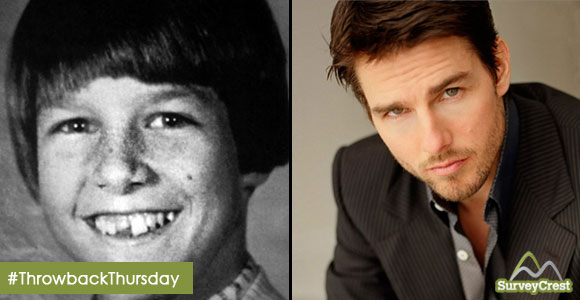 Tom started his career at 19 with supporting roles in films, but since then, he has so far been nominated for 3 Academy Awards and received 3 Golden Globe Awards. Risky Business was his first in a leading role that was released in 1983 but Top Gun was definitely the one that proved his mettle as a film hero. Now the fans prefer to remember him as Ethan Hunt from the film series Mission: Impossible. He is, indeed, one of the highest-paid actors in Hollywood.
3. 50 Cent
Date of birth: July 6, 1975
Occupation: Rapper, Actor, Investor, Entrepreneur
Nationality: United States of America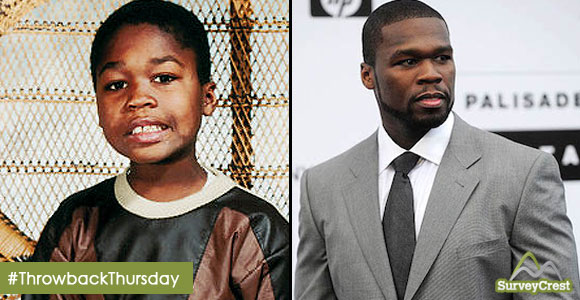 Curtis James Jackson III got famous by his stage name 50 Cent when he rose to fame in 2003. That was the time when his first album Get Rich or Die Tryin' was released. It was certified platinum 9 times by the Recording Industry Association of America (RIAA). A person who started making a living out of drug dealing at the age of 12 was later discovered as a world famous rapper. His career highlights include a sales record of over 30 million albums worldwide, winning a Grammy, 3 American Music Awards, 13 Billboard Music Awards, 6 World Music Awards, and 4 BET Awards.
4. Sophia Bush
Date of birth: July 8, 1982
Occupation: Actress, Director, Spokesperson
Nationality: United States of America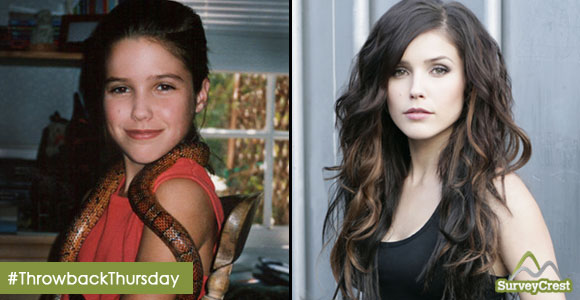 Sophia Bush got incredibly famous for her role as Brooke Davis in the WB/CW television series One Tree Hill. The series ran between 2003 and 2012. She also starred in a few movies and is still working in various serials on TV. You can also catch her in Passion Pit's music video Carried Away that was released in 2013.
5. Tom Hanks
Date of birth: July 9, 1956
Occupation: Actor, Screenwriter, Director, Producer
Nationality: United States of America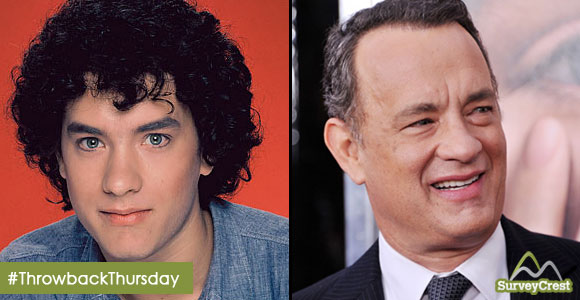 Hanks was born in Concord, California. He studied theater in College and enjoyed it so much that he moved to the New York City in 1979 to start his acting career. When he started his career, he got famous for various characters in films such as Forrest Gump, Saving Private Ryan, The Green Mile, Cast Away, The Da Vinci Code, etc. These were all ground breaking movies and he bagged several awards including a Golden Globe and an Academy Award.
6. Andre Johnson
Date of birth: July 11, 1981
Occupation: NFL Football Player
Nationality: United States of America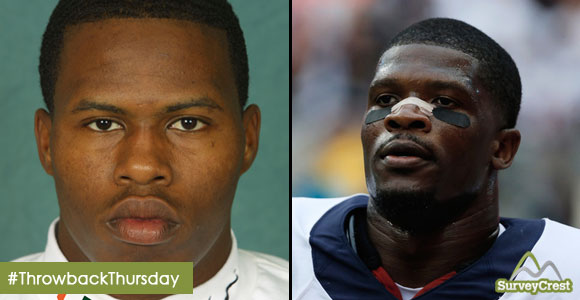 Andre Johnson is the wide receiver in the National Football League (NFL) team Houston Texans. He received his draft by the Texans third overall in 2003 NFL Draft. He holds the record of being second all-time in receiving yards per game (i.e. 80.4) in NFL history, and also holds nearly every Texan receiving record that is available.
7. Harrison Ford
Date of birth: July 13, 1942
Occupation: Actor and Producer
Nationality: United States of America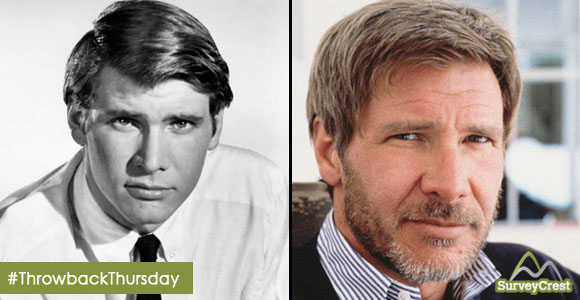 Harrison Ford is the world famous celebrity who started as the Boy Scout of America; later playing bit roles for Columbia Pictures. His acting career spans over six decades, with numerous outstanding performances in movies like Star Wars, Indiana Jones film series, Blade Runner, Apocalypse Now, Air Force One, etc. He was also ranked top on the Empire's list of "The Top 100 Movie Stars of All Time" in 1997. Lately, he has become United States' fourth highest grossing domestic box-office star.
8. Richard Branson
Date of birth: July 18, 1950
Occupation: Founder and Chairman of Virgin Group
Nationality: British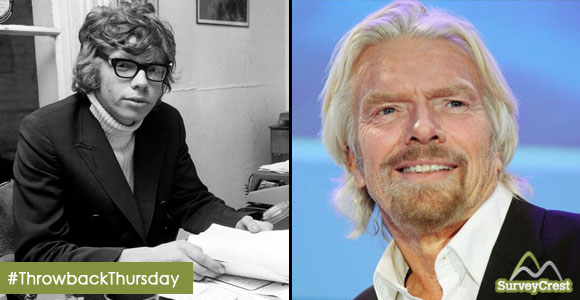 Sir Richard started his entrepreneurial career at the age of 16 when he launched his first business venture; a magazine called Student. For a person with little interest in the academics and an illness like dyslexia, entrepreneurship should have had been a difficult task. But, he discovered what made him special and used every ounce of it to succeed in life and thrive as a business magnate. In 1970, he started a new mail-order record business. Couple of years later, he expanded to a chain of record stores know as Virgin Megastores. Since establishing Virgin Records and Virgin Atlantic, he never looked back and went on to becoming UK's sixth richest citizen in 2012's Forbes List of Billionaires.
9. Mick Jagger
Date of birth: July 26, 1943
Occupation: Musician, Singer-Songwriter, Producer, Actor, Screenwriter            
Nationality: British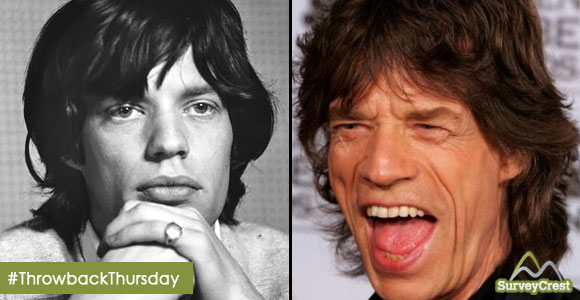 Sir Michael Philip Jagger has had a pretty happening career as a rock and roll musician. He has been in that industry for over five decades now. His performance and voice became the trademark of Rolling Stones for as long as the band continued. His first solo album She's The Boss hit markets in 1985. During his career, he had to face bitter criticism for the use of drugs and certain romantic affairs, but it did not affect his creativity and imagination as an artist. He was enlisted into the Rock and Roll Hall of Fame in 1989 and UK Music Hall of Fame in 2004 along with the Rolling Stones. Ultimately, he received his knighthood for his services to music in 2003.
10. Prince George
Date of birth: July 22, 2013
Occupation: Son of Royal Duke
Nationality: British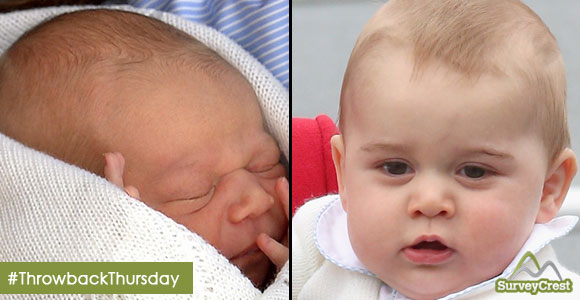 Prince George of Cambridge is the third in line to succeed the Queen of England. He turned one just a day ago and you can't but melt at the cute little pumpkin with his water melon cheeks. That's all he does for now, people. Just pray to be as cool as he is.
11. Robin Williams
Date of birth: July 21, 1951
Occupation: Actor, Stand-up Comedian
Nationality: United States of America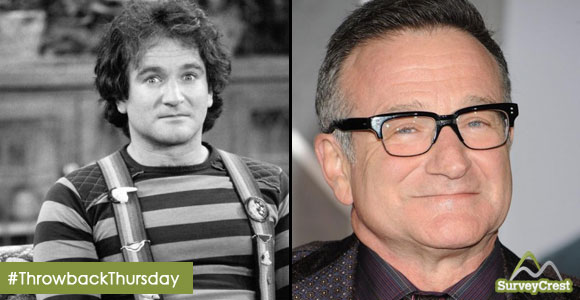 Robin McLaurin Williams is one of the finest that Hollywood has seen over a period of a century. He is a television, film, and theater actor who happens to be an excellent stand-up comedian. With a shy and quiet childhood, he seems nothing like that on the screen or stage today. In 1973, he was accepted at the Juilliard School and soon into the Advanced Program of the school that year. His talent as an incredible actor was quickly recognized through various films such as Good Morning, Vietnam; Dead Poets Society; Awakenings; The Fisher King; Good Will Hunting; Jumanji, etc. He has so far been presented with an Academy Award, two Emmy Awards, two Screen Actors Guild Awards, four Golden Globes Awards, and five Grammy Awards.
12. J.K Rowling
Date of birth: July 31, 1965
Occupation: Novelist
Nationality: British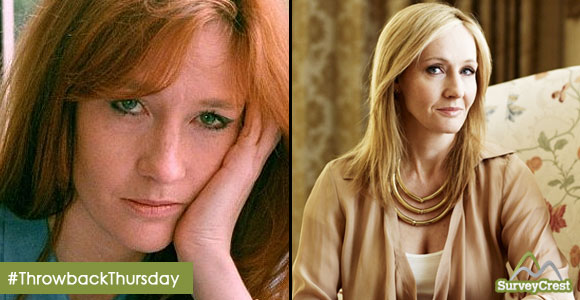 Who hasn't heard of Harry Potter among us… anyone? No matter what age group we belong to, we are all aware of Rowling's creative genius as a writer of the famous Harry Potter series. They call her life story as the one that proceeds from rags to riches. A writer who used to live on state benefits became immensely rich within a period of 5 years only. Today, she is the best-selling living author in United Kingdom with sales of over £238 million per annum. Many leading magazines called her the 'Most Influential Woman in Britain' in October, 2010.
So these were some really awesome and well-known celebrities that were born in the month of July. Hope you enjoyed reading about them. Don't forget to share about your own favorite celebrity in the comments below.