How would you feel if you did a job that bores you to death, undermines your true potential, are underpaid and that you're not passionate about? You'd hate it of course! In fact, it won't be long before you burn yourself out and then start contemplating about what you're doing with your life.
What you have read above is what most workplaces lack in keeping their employees engaged. We say 'most' because 87% of the world's employees are not engaged at work at all.
This is why HR managers have made it their top priority to promoting a highly-engaged and thriving workforce, according to Human Resources Trends for 2018 report by Morneau Shepell.
Having employees who are constantly focused, motivated and passionate about their jobs presents companies with the following benefits:
Increased Profits
Boost in Productivity
Lower Turnover
Cost-savings
Bigger company reputation
Retention of employees
With pros like that, how could a sane-minded firm or company leader not want to give their employees a more flexible and enjoyable work environment?
If you understand how crucial this is, which you should, then you must get your head in the game, by which we mean you must consider the hottest employee engagement trends of 2018. Fortunately, we already did you a huge solid by preparing a list of those trends in this article:
1. Bigger Desire For Work-Life Balance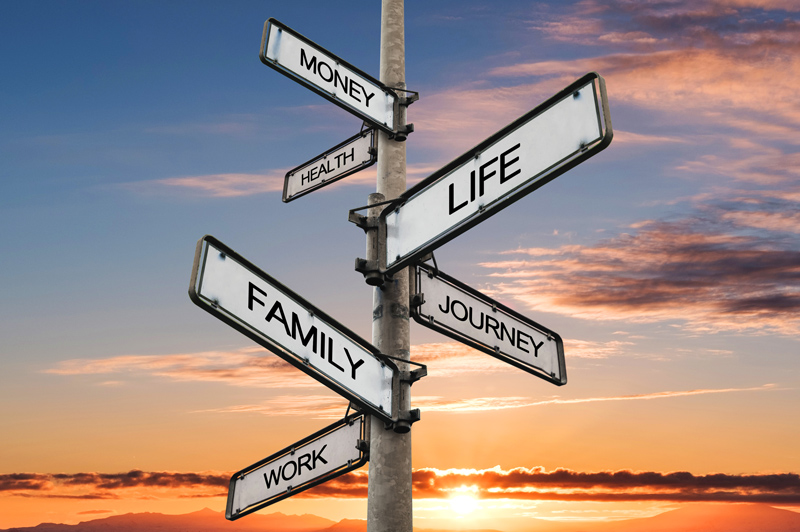 Image: iStock/SasinParaksa
Investing in billiard, tennis and foosball tables is all dandy, but it is far from achieving a balanced work-life. This aspect requires plenty of research and planning and board games aren't enough to satisfy employee needs.
2018 is looking to tackle the work-life issue, which means trying to facilitate the needs of employees in a way that accurately reflect their lifestyles.
This will work only if companies are willing to listen more to their workers instead of trying to give something on a whim.
An open-ended working environment, one that gives employees the flexibility to balance their personal and professional life, is exactly what companies need to aim for.
There's nothing wrong in having to experiment in new ways to get work done, especially if it results in better office efficiency and productivity.
2. Better Employee Experience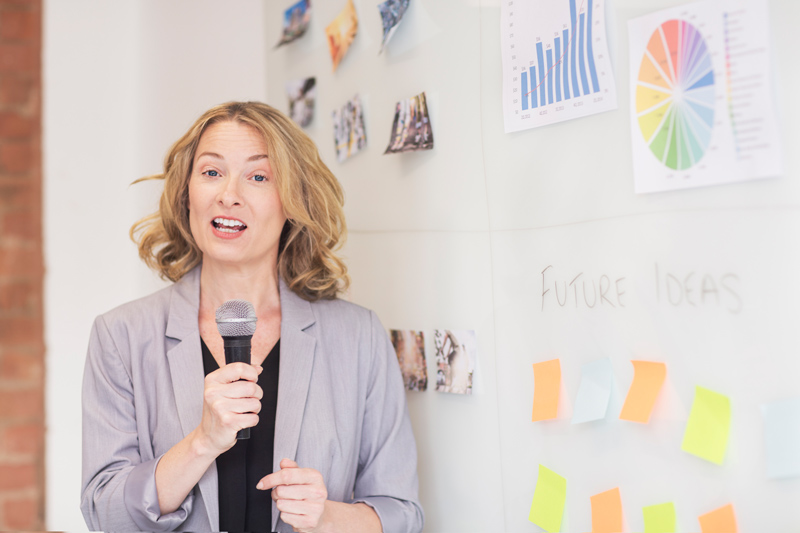 Image: iStock/JulieanneBirch
Achieving outstanding employee experience is another important trend that companies are bringing to fruition in 2018.
The key factors involved in this include professional growth opportunities, team relationships, company culture, work environment and recognition.
Companies have to cater to the needs of their employees much as the needs of their customers.
Employees feel compelled, motivated and determined if they realize how much their performance and behavior is impacting the company.
Company leaders will spend more time analyzing the journey maps of their employees and optimize those maps to be more desirable to the latter. This also means investing in technology that helps companies monitor employee performance, productivity, learning and more.
This provides an excellent window of insight for employers about their employees and how to appease them better to be able to work for longer durations.
3. Encourage Learning Opportunities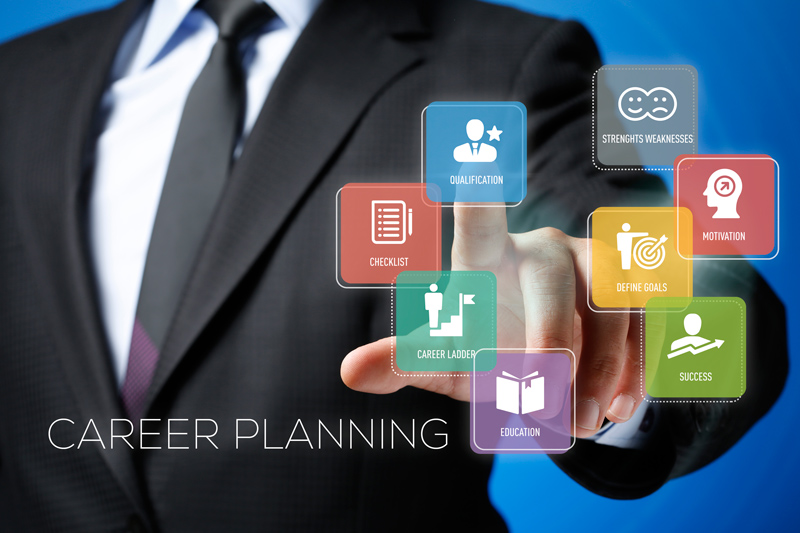 Image: iStock/Cnythzl
How can HR managers expect growth in their employees if the latter aren't presented with opportunities to learn and develop their personal and office skills further? Answer; they can't!
According to TinyPulse, the lack of career direction is a source of employee disengagement. If an employee, specifically millennials, believe they are not getting anywhere with the company they're in especially after working for so many years, they will likely leave.
Companies are now beginning to account for the lack of career opportunities as the reason their employees are leaving. Hence, 2018 is looking to be the year where this problem is expected to be minimized.
Even remote working is being given great emphasis and offering workers from different localities a chance to contribute their talents. However, even remote workers have often complain about being given less attention, especially when it concerns their career development.
Therefore, companies will find a way to engage their distributed workforces better by strategizing effective career development plans. That way companies will be able to retain their employees for years to come.
In 2018, companies will give their workers better learning opportunities that are in line with their lifestyle. They will also be provided with efficient mentoring and feedback to give them a better picture of what they wish to be.
4. Culture More Valuable Than Money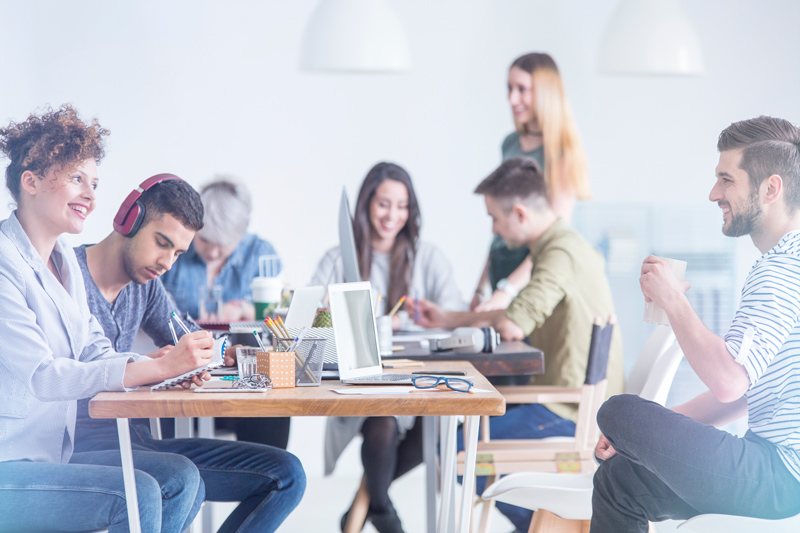 Image: iStock/KatarzynaBialasiewicz
'Money makes the world go round' is how the saying is supposed to go right?
It's easy to assume that an employee's salary is the ultimate determinant for job satisfaction. But that's not what Glassdoor chief economist and research director, Andrew Chamberlain has to say.
Chamberlain asserts that the values and culture of an organization, accompanied by excellent senior leadership and career opportunities are what provide excellent workplace satisfaction.
Staffing and recruiting firm LaSelle Network surveyed over 6,000 students and asked them what the most desirable factor when working for an organization is. Although most of them voted for compensation, company culture was surprisingly the second best thing.
But even if money ranks lower in employee expectations, it doesn't mean that it has no relevance at all.
2018 will give culture more prominence and mitigate the problems in order to improve employee behavior, reactions and performance.
5. Proper Mental And Disability Care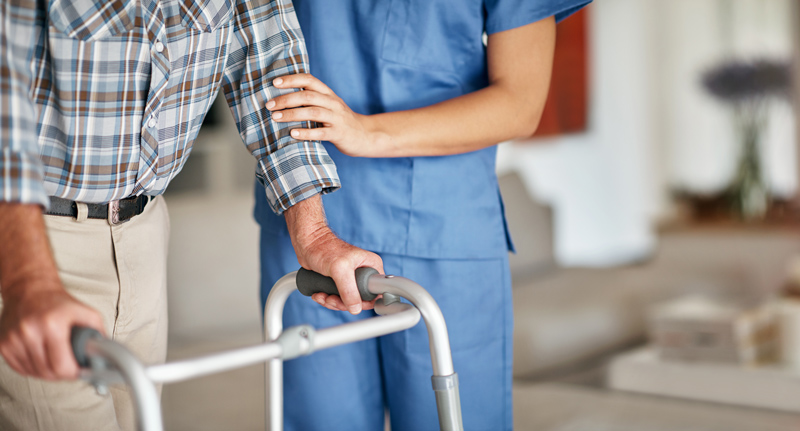 Image: iStock/Shapecharge
Recently, employers are focusing more towards the promotion of mental health stability. The reasons for this is so that it can help them reduce absenteeism by 66% and subsequently boost employee retention and engagement by 63%.
If done right, employers will be able to work with a top-performing and durable workforce.
The biggest challenges that employers regularly face when managing workplace mental health are:
The number of complicated mental health claims (37%)
Accommodation work requests which are part of return-to-work plans (35%)
The difficulty that employees face in finding the proper care for their mental health problems (29%)
To counter this, employers are starting to understand the crucial role managers play in getting their employees back to work. A stunning 65% of employers are investing in disability management programs in which managers will be trained to improve employee disability.
36% of employers are also looking to invest in technology to reduce the cost of disability management and absence.
6. Pushing For Diversity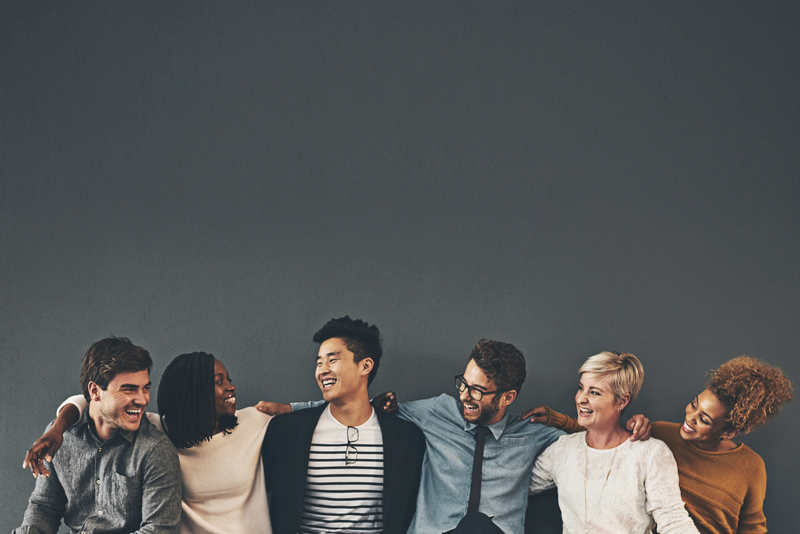 Image: iStock/PeopleImages
It has been documented by Deloitte that companies with inclusive talent practices in leadership, development, promotion and other departments generate up to 30% higher revenue than their competitors.
The report also shows that diverse teams are far more creative, innovative and engaged in their work. If these teams are to give their best performance, they must feel included in order to develop the courage to speak up.
However, with the advent of a global working environment, the issue of employee sensitivity that stems from diversity and inclusion has been rising. Escalating problems such as terrorism, immigration boundaries, and nationalism have been aggravated due to the press and media.
Nowadays, some organizations refer to themselves as global entities to avoid scrutiny on factors like religion, race, gender and generations. That is why 2018 hopes to see the kind of leadership that will push for this dream to become a reality.
7. Promoting Regular Feedback And Recognition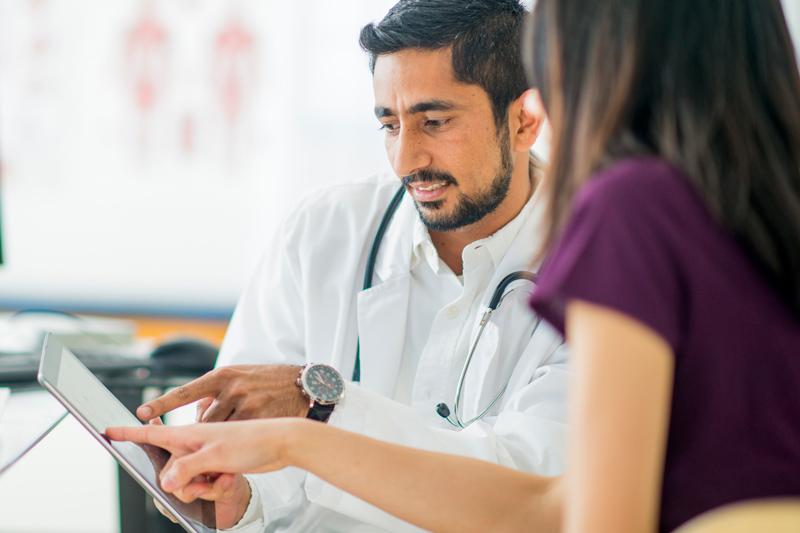 Image: iStock/FatCamera
Providing regular feedback on the performance and behavior of employees is a strong factor in employee engagement. Employees desire to be critiqued for the work they provide to their employers and launching an online survey is the best way to do so.
Analyzing and reviewing employee performance will not only boost workforce engagement and morale, but it will also increase their overall productivity and deliver quality results.
Many employees prefer to be reviewed on the spot, which is why annual reviews are becoming less favorable to real-time evaluation. This method gives employees a more direct insight into their performances and allow them to address their shortcomings immediately instead of later.
In 2018, more companies are expected to invest in recognition platforms for their employees so that their performances can be accurately recorded and rewarded.
8. Giving Employees The Right Tools They Need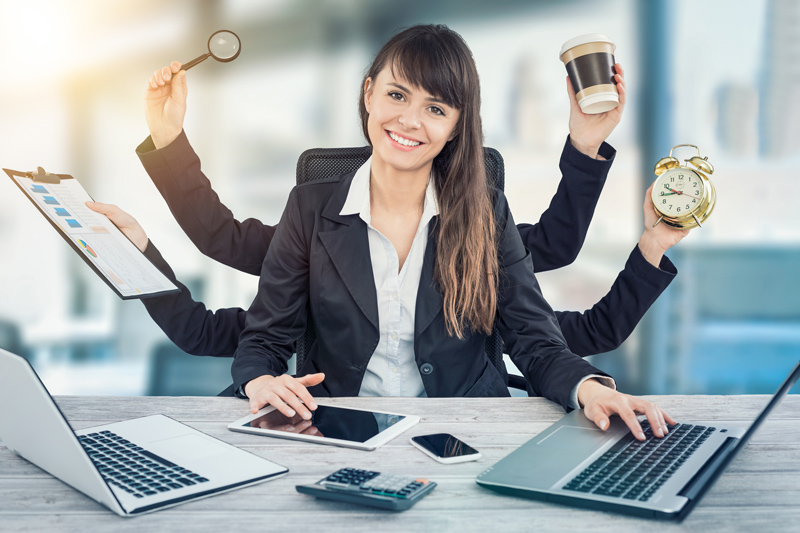 Image: iStock/scyther5
Technology as we know, has made it so much easier for workplaces to produce and deliver quicker and efficient results.
Firm leaders need to invest and experiment with technology such as productivity tools, pulse feedback tools, learning apps, mentoring and wellness apps. Doing this will give leaders credible insight on how employees can be engaged in their work.
Tools that accurately measure employee satisfaction, engagement levels, and overall experience will effectively increase their productivity and morale as well as decrease turnover rates.
9. Remove The Hierarchical Structure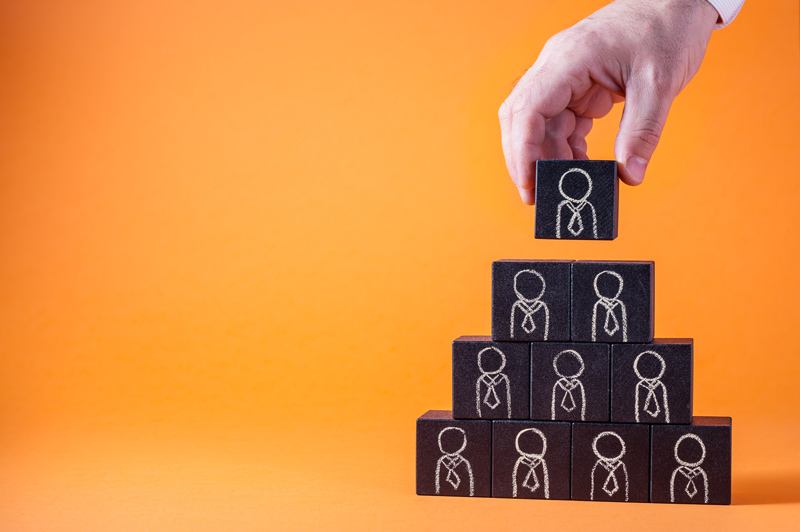 Image: iStock/Radachynskyi
Employees are people and if companies are to improve their experience and engagement, then they must be approached and treated as regular human beings.
Recently, more and more companies are eliminating the top-down management structure and working towards a horizontal one. Over here, employees are able to quickly and efficiently realize how much impact their contributions have on the company, which then allows them to become more active in their daily duties.
Employees can also get recognition from their peers instead of their managers.
Managers are now realizing that with this kind of appraisal system being adopted, the workforce becomes more efficient and effective.
10. Unlimited Paid-Time-Off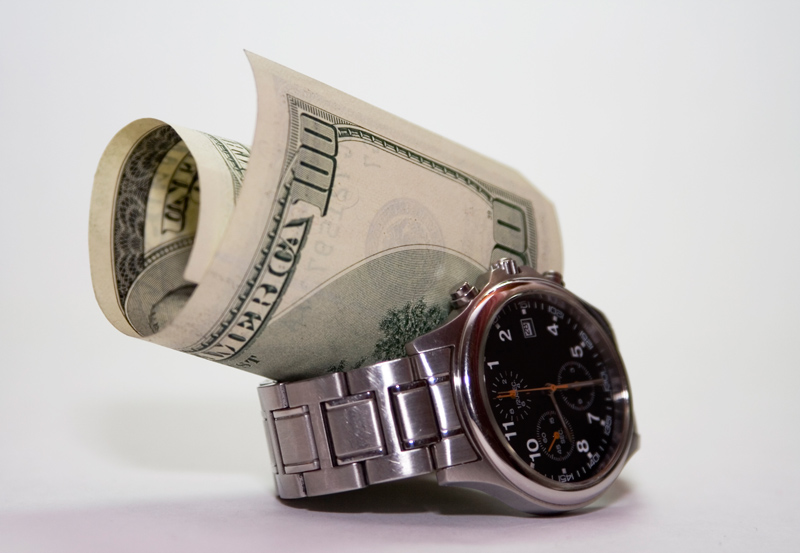 Image: iStock/AlexMotrenko
Even though it is a fresh experiment, the trend for unlimited paid-time-off has picked up a lot in 2017. Businesses can choose to offer unlimited PTO in order to attract new candidates, but most of all, provide a work-life balance.
At the moment, unlimited PTO has been adopted by a few high-profile Silicon Valley firms such as LinkedIn and Netflix, but it is expected to pick up more steam in 2018.
Unlimited PTO offers a variety of benefits such as:
Improve employee flexibility
Boost morale
Reduced costs
Provide efficient and productive work
Another interesting perk about unlimited PTO is that it allows employees to take as much time off as they need for their vacations or take care of an illness or injury.
Treat Your Employees Right
Your employees are a heart and soul of your organization that keeps it afloat. Therefore, it is extremely pivotal that you follow the above trends and give them a reason to work for your company for longer while ensuring they enjoy a great experience and are rewarded for it. Please share your feedback with us as we would love to hear your thoughts regarding this post.