The Importance Of Feedback In Professional World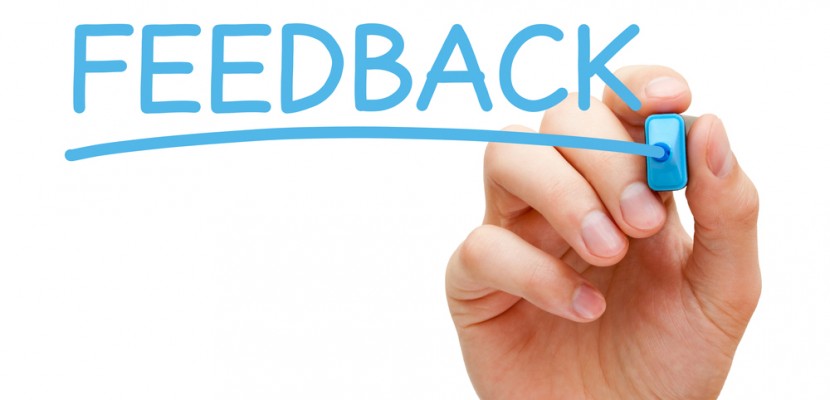 Photo Credit: iStock.com/Artist's IvelinRadkov.
Right from a very early stage, the importance of feedback and communication cannot be ignored. You share your knowledge with your child to give them feedback and comment on their activities, performances and actions. Response helps in building confidence and accuracy. Similarly, in every stage of life, whether it is related to professional or personal you need to have response in order improve and grow. Following are some of most basic benefits of feedback.
Benefits Of Feedback:
For professionals and employees feedback helps in:
Achieving objectives and goals set by organizations.
Understanding whether you are accomplishing your targets or not.
Knowing what are your strengths and weaknesses.
Analyzing your core competencies.
Knowing whether to expect a raise or promotion on job.
For businesses, feedback helps in:
Understanding what customers want from you.
Knowing where your brand stands in the eyes of your target market.
Improving your standards.
Making you realize whether your goals are achieved or not.
Realizing what distinctive qualities you have as a brand.
Apart from above mentioned pointers there are many other countless advantages of receiving response. In order to turn a failed business into a success, feedback plays a crucial part.
Sources Of Feedback:
Feedback can come from anyone. The core objective behind a feedback is to improve. In order to become better in whatever you are doing, response is crucial and must. For products and services, it is imperative to receive response from clients and customers to receive firsthand knowledge to gauge and improve the standards of services. Following are a few sources from where feedback can be easily received:
From peers with whom you work. They can give you best opinion, highlighting your pluses and minuses.
From supervisors and heads, you can receive feedback that can help you improve your working style to accomplish target goals and objectives.
From customers and clients, you can improve your products and services to increase revenue.
Mediums Of Feedback:
Feedback can be received from different platforms and mediums. Mostly people use surveys for receiving opinion. These surveys can be created on a piece of paper as well as can be created online and shared with as many individuals as possible. Shooting emails to targeted audience and sharing them over social media are just a few ways to get maximum responses. The most effective way of receiving responses against any survey is definitely by sharing them online.
Why Entrepreneurs Should Be Extra Cautious?
Startups and entrepreneurs should focus closely on the records and opinions received from their existing and potential customers. Companies which do not pay attention to their customers' voice and demand tend to go down and mostly get lost in the business battlefield. If you don't pay attention to a customer feedback, chances are that they will switch to another brand i.e. most probably your competitor. For successful business it is significant to listen rather than keep on saying. What you listen from your customers will help you give them what they want. And this is how your brand will become their need.
Are You Ready For It Then?
It all lies in the mind. If you want to grow, develop and excel in your field then all you need to focus on is continuous growth. For continuous growth, you need to keep updating and improving yourself or your business standards. In order to improve, never neglect the power of feedback. So, if you are ready for skyrocketing success then create a survey now and receive responses to analyze where you stand and where you can reach.
Are you ready?