4 Practices Growth Hackers Follow Religiously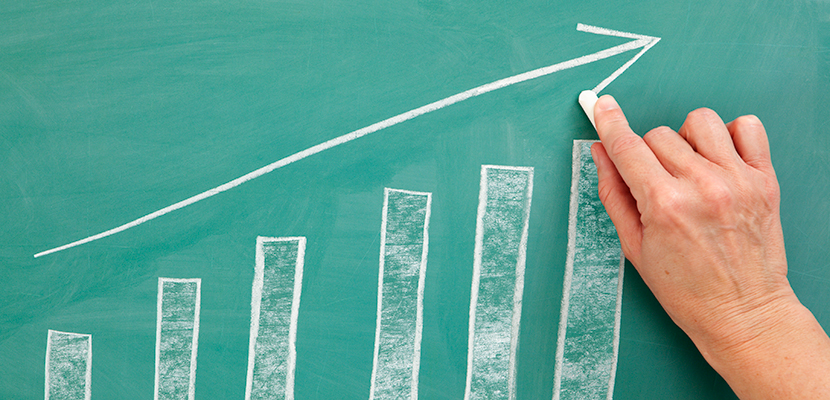 Photo Credit: iStock.com/Artist's JulNichols
Growth hacking is talk of the town. Everyone either wants to become a growth hacker or hire one. Growth hacking is an amazing phenomenon. Growth hacking helps businesses to develop rapidly as well as gradually. Growth hackers continuously strive for better results and growth of the brands they are associated with. Growth hackers are required in every field today and this is the reason why there is skyrocketing demand for the growth hackers. The field of growth hacking is fairly new and it is evident that the field is here to stay. Growth hacking is not an easy task as it requires a particular skillset which only comes with diversified experience on personal and professional level.
Growth hackers have certain characteristics and traits which make them stand out from the crowd. Following are a few practices which are religiously followed by growth hackers, let's explore them:
Data Driven
Growth hackers are mostly crazy about facts and this make them research oriented. They try to focus on the available data to create strategies which can get them proven results. Growth hackers are data driven and they create surveys to extract as much knowledge as possible from their target audience. They are completely aware of the fact that based on their surveys they can improve results by following the suggestions shared by their respondents. They revisit the surveys to gauge response as much as possible. For growth hackers it is always about metrics. They closely monitor trends and switches from one option to the other and then finalize their next move, which can give them best results. Growth hackers master the art of the ways to boost survey responses.
Keep Experimenting With Creative Zing
Growth hackers keep trying new and unique ways to add creativity to their tasks. This is mostly done to revive newness for the traditional practices. The interesting part is that with creativity and fresh approach anything can be triggered. Growth hackers study the target audience's patterns and behavior and then with their creative spark try to capture their attention to pitch in such a way that no one can turn them down. Growth hacking has a lot to do with being creative.
Curious Is Their Other Name
Growth hackers are always interested in knowing different things. This is because they want to collect information regarding multiple things, so that they can utilize that in their information and knowledge in future. A growth hacker is focused to understand the mindset of the target audience because that's how relevant strategies are worked upon to get implements. The curiousness in a growth hacker's mind is very significance because it can help in getting better results.
Emphasize On Analytics
Analytics is the most important tool to gauge the return on applied efforts. Growth hackers closely monitor analytics to understand and predict the results. It is of huge significance to follow and review the analytics, as they give real time results in best possible manner.
It Isn't So Difficult To Be A Growth Hacker, Right?
Following these above mentioned pointers will guarantee a great prospect in the field of growth hacking. Do share your feedback and practices for growth hacking.