Photo Credit: iStock.com/Artist's cnythzl
Online surveys have become an essential component for market research for firms in this digital age. But according to a study conducted by OpinionLab, 80% of users abandon a survey halfway through. To stop this from happening to you, we have listed 8 ways that will help. These ways, explore how you can make improve your brand survey, to achieve an incredible response. All the features discussed here are being offered by us.
Waste no time, the key to your survey success is below.
1. Personalize Theme
Add your Company Logo and customize the theme for the survey. You can choose whichever font style and color you like for the 'Next', 'Close' and 'Submit' buttons. There are also other theme options that you can personalize like incorporating your brand colors into the survey page and text. Furthermore, a lot of options are provided as templates which you can add and then make changes too. FitSW, a company that provides software for personal trainers, found that they received a 52% increase in response rate by including their logo and their company colors in surveys.
2. Make URLs Accessible
Personalize the URL link for your survey or in other words, opt for a White Label URL. Not only does this feature give you a free reign to choose whatever you like in your link, but it also provides a certain level of uniqueness. This feature isn't that widely offered, very few sites are providing it.
3. Mobile Friendly Survey
Optimize your survey for smooth usage on smartphones. 68% of the market researchers participating in the 2015 Greenbook Research Industry Trends report claimed to use mobile phone surveys. While a 2013 study conducted by Greenbook showed that 19% of all online surveys globally are taken on mobile devices.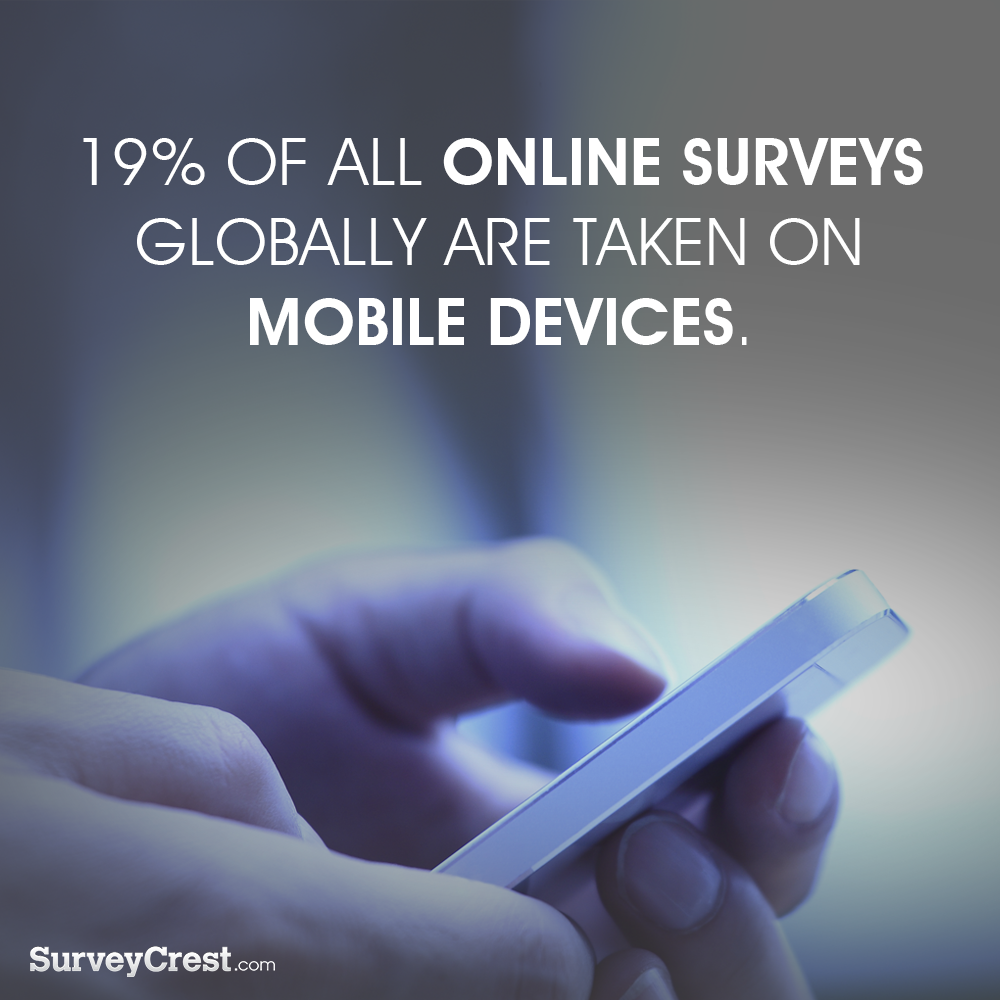 4. Keep It Short
Make the questionnaire short and sweet, yet pertinent to your needs. It is presumed that there should be an average of 10 questions, as time is money. According to a study conducted by OpinionLab, 52% of the participants said they would not allot more than 3 minutes to a survey. Thus, it is crucial that the content is planned wisely, so the survey length is just right.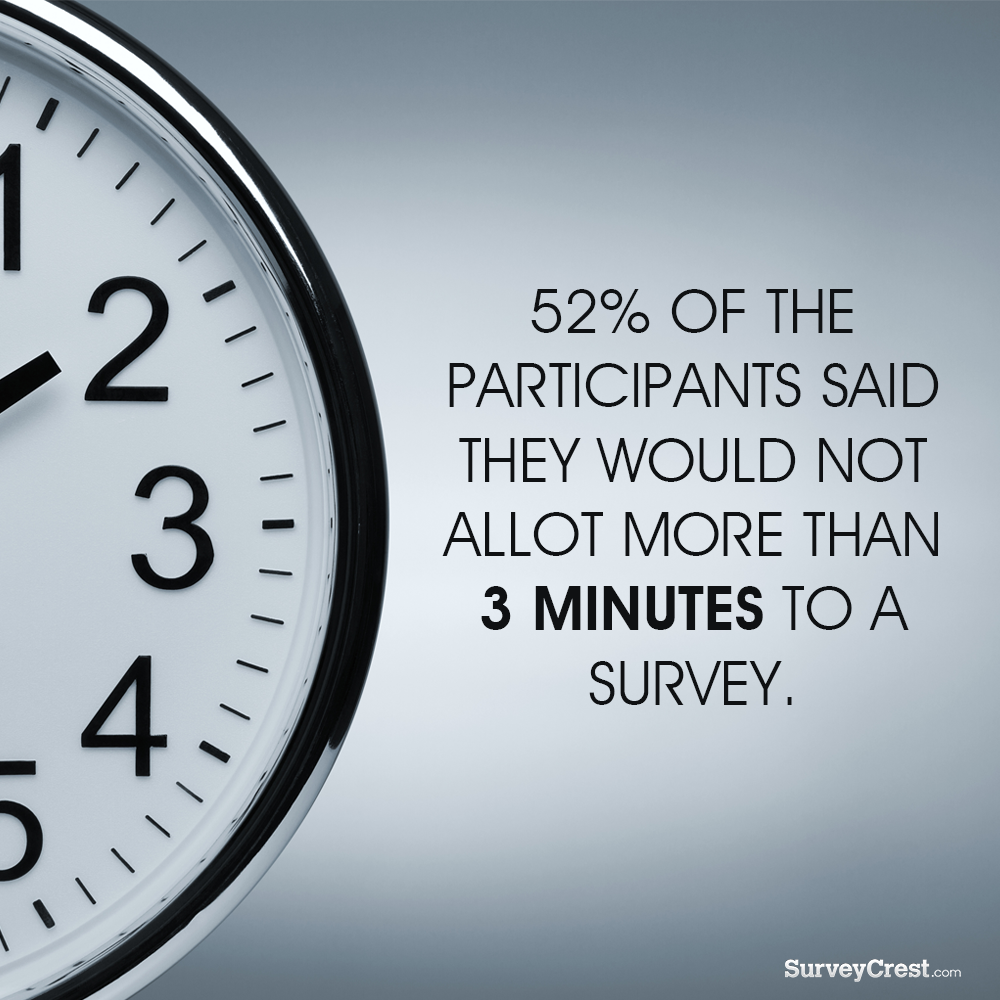 5. Make Surveys Less Mundane
Incorporate Images, Audios, Videos, Text, Maps and Slide share into the questions to keep the users interested. If a user is interested, they will be more likely to complete and share the survey. Also, this would keep the consumer more attentive so they can provide more accurate responses.
6. Design Intelligent Surveys
Apply Logic Features; Skip-Logic and Piping to provide more relevant and individualized questions for each user. These features eliminate unnecessary questions depending on the customer's earlier responses.
An example of this would be that if a user is taking a restaurant's survey and they stated their age to be under 18, then the question about their favorite alcoholic concoction would automatically be skipped; because serving alcohol to underage people is forbidden and a crime, hence irrelevant in this case. Another Logic feature that you can integrate is the 'Other' option in answers, which can give you valuable insight and show what might be missing in your survey choices.
7. Thank Your Audience
Attach a Thank You message and be sure to mention your Firm's Name as the addresser. Once the user has taken the survey, the Thank You Page will appear. This would make the customer feel valued, creating a bond or rather a relationship between the customer and producer, which is something that firms lose after achieving a certain level of success unlike the small businesses.
8. Encourage Web Visits
Redirect users to your website on completing the survey. Not only does this increase traffic on your site, but it also gives users an opportunity to go and explore your business, thereby increasing recognition. This is a very effective promotional tool that we offer, so don't miss out!